Parent Resources & Links
START ONLINE REGISTRATION FOR A NEW OR RETURNING STUDENT for the 2022-2023 SCHOOL YEAR:
CLICK HERE
Crossroads 2022-2023 Day Schedule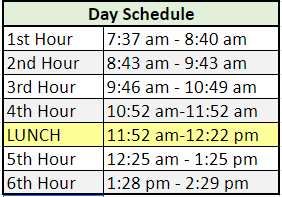 CROSSROADS ALTERNATIVE HIGH SCHOOL CALENDAR 2022-2023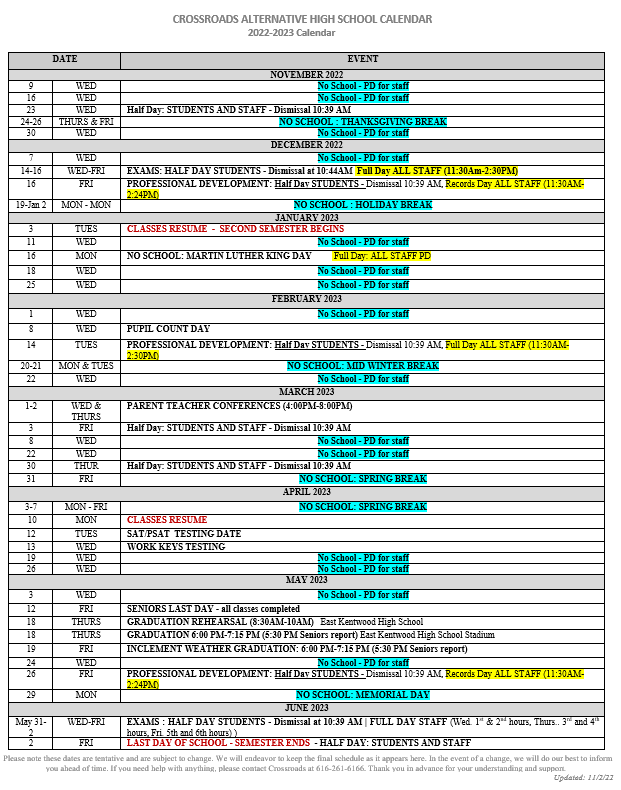 Please note these dates are tentative and are subject to change. We will endeavor to keep the final schedule as it appears here. In the event of a change, we will do our best to inform you ahead of time. If you need help with anything, please contact Crossroads at 616-261-6166. Thank you in advance for your understanding and support.
Last updated: 11/2/2022
Michigan Child Protection Registry
Frequently Asked Questions

The Michigan Child Protection Registry was created by the Michigan State Legislature in 2004 as a do-not-contact service for Michigan families. The Michigan Child Protection Registry is a free, state administered program that allows Michigan's families to protect their households from adult-oriented messages.