Enrollment Information
New and returning students must register online @ Kentwoodps.org for the 2021-2022 school year!!!
Log on @ Kentwoodps.org

Go to the Enrollment tab

Scroll to Student Enrollment to complete the registration
GLENWOOD ELEMENTARY SCHOOL MISSION STATEMENT:
Our school community holds high expectations that all students will learn and develop respect for self and others. Through a cooperative effort, the Glenwood staff will assume responsibility for a safe and orderly environment leading to maximum personal happiness, achievement and improvement of society as a whole for all Glenwood students.
School Day Begins: 9:00am
School Day Ends: 3:51
Half Day Dismissal: 12:00pm
Office Hours: 8:00am-4:30pm
Illness:
When your child is not well, we suggest that he/she be kept at home until you know that the child's illness is not contagious. If your child develops a new cough, they must get tested for COVID. Two or more symptoms will also result in a COVID test. Our responsibility is to keep the entire school from being exposed to communicable diseases. Except for a doctors orders, we assume a child is well enough to participate in all aspects of a school day. Please remember to call the office to excuse your students absence- (616) 455-2510
MEDICATION:
If your student requires over the counter medication to be taken @ school, please pick up an Over The Counter Medication Form from the office. Do NOT send students to school with medication. A form MUST be signed by a guardian in order for staff to administer medication.
If your student requires prescription medication to be given at school, a Prescription Medication Form MUST be be signed by both the parent/guardian and Physician before we are able to administer prescription medication.
Thank you for your compliance as we strive to keep our students safe!
Lunch Schedules are as follows:
Kindergarten: 12:05pm-12:25pm
1st Grade: 11:45am-12:05pm
2nd Grade: 12:30pm-12:50pm
3rd Grade: 12:20pm-12:40pm
4th Grade: 12:40pm-1pm
5th Grade: 11:55am-12:15pm
2021-2022 School Year Calendar
August 18- Open House @ Glenwood Elementary (5:30pm-7pm)
August 23- First day of school for all students
October 28- 1/2 day for students; 12pm dismissal
October 29- 1/2 day for students; 12pm dismissal
November 24-26- No School; School will resume on Monday, November 29.
December 17- 1/2 day for students; 12pm dismissal
December 20, 2021- December 31, 2021- No School. School will resume on Monday, January 3, 2022
January 17- No school for students. Martin Luther King Jr. Holiday
February 14- 1/2 day for students; 12pm dismissal
February 21 and 22- Mid Winter Break; School resumes February 23
February 25- 1/2 day; 12pm dismissal
March 2- 1/2 day for students; 12pm dismissal
March 11- 1/2 day for students; 12pm dismissal
March 29- Full day; Conferences from 4pm-8pm
March 30- 1/2 day for students; 12pm dismissal. Conferences from 1pm-9pm
March 31- 1/2 day for students Spring Break begins.
April 1- April 8- No School- School resumes Monday, April 11, 2022
May 27- 1/2 day for students; 12pm dismissal
May 30- Memorial Day; No School
June 3- Last day of school- 1/2 day; 12pm dismissal
It's getting cold outside! Burr!
Please be sure to send your student(s) with a coat, hat and gloves. Every student must go outside for recess, unless there is a Dr.'s note to excuse them.
P.E.A.K.S Program

To apply for the P.E.A.K.S Program:
Parents are encouraged to watch the informational meeting, posted on the district's website, regarding important details about the program and application process.
After viewing the video, you must complete a registration form, as well as set up a testing appointment for your child. These links are also on the district website.
Parents must ensure the completion of all application processes and forms and return the materials to Amanda Barbour at Discovery Elementary by Friday, March 26, 2021.
KENTWOOD PUBLIC SCHOOL MEAL PROGRAM
GLENWOOD STARR STUDENTS
S- SAFE
T- THOUGHTFUL
A- ATTENTIVE
R- RESPECTFUL
R- RESPONSIBLE
Glenwood PE Schedule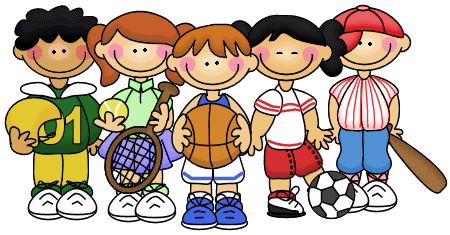 Please be prepared for PE days, PE shoes and appropriate clothing for exercise
Monday
Mr. Dimick- 9:10-9:55
Mr. Munoz- 9:55-10:40
Ms. Munoz- 10:40-11:25
Mrs. Chandler- 2:05-2:50
Mrs. Ferguson- 2:50-3:35
Tuesday
Ms. Smith- 9:10-9:55
Mr. Willemin- 9:55-10:40
Mrs. Wilson- 10:40-11:25
Mrs. Heald- 2:05-2:50
Wednesday
Mrs. Rector- 9:10-9:55
Ms. Hunter- 9:55-10:40
Ms. Isherwood- 10:40-11:25
Ms. Argiero- 2:05-2:50
Mrs. Campbell 2:50-3:35
Friday
Mrs. Weersing- 9:10-9:55
Mrs. Geer- 9:55-10:40
Mrs. Dykman- 10:40-11:25
Ms. VanTuinen- 2:05-2:50
Mrs. VanLonkhuyzen- 2:50-3:35
Glenwood Elementary

912 Silverleaf

Kentwood

,
MI
49508

P:
616-455-2510

F:
616-455-0320

Welcome to the 2021-22 school year!
We are excited to welcome students back to in-person learning! This past year we realized the vital role relationships play in the lives of our children. In-person learning creates synergy as students engage with each other and their teachers.
Health and Wellness: The safety of our students, staff, and community remains our top priority. No one fights a pandemic alone; we must stand together as community remains our top priority.
Commitment to continuous Learning and Being Date-Driven: We want students to be actively engaged in learning and achievement. In addition, we must model this as an organization, through institutional learning and data gathering that ensures we are living out best practices in all that we do.
Excellence and Equity: Kentwood Public Schools is committed to excellence and equity in all that we do. From our bond construction to how we use taxpayer dollars to how we treat every child in the district, excellence and equity are "lived values" at KPS.
Together we can change the world through providing relevant and meaning opportunities for our students.
-Kevin Poston
KPS Superintendent
Use the Text Message system listed below to sign up for all reminder notices of a snow day, a half day, a 2 hour delay, or other import and special events.
TO RECIEVE IMPORTANT TEXT MESSAGES FROM GLENWOOD
TEXT:67587
MESSAGE: YES
Parent Weather Reminder
Please send students dressed for our Michigan Weather.
Dress them Warmly. If the weather changes they can take off a layer. All students go outside for recess unless it is raining or the windchill is below zero.
If you need assistant with a winter coat, please contact the office!