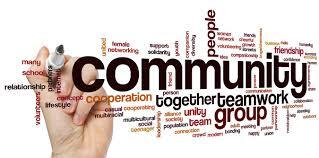 Programs & Activites
Parent Involvement Policy

Glenwood has a very active PTC (Parent/Teacher Council). EVERY Parent is a member of this Council. We would LOVE to have you join us. More Parents = more fun and more opportunities we can offer our students. We meet monthy, check the Events page for dates. We support many activities here at Glenwood such as:
Fundraising
Glenwood Carnival
Field Trips (Supporting Kentwood Public Schools Curriculum)
Mileage Fall and Spring Running/Walking Club
Popcorn Day
Winter Dance
Glenwood provides an extensive list of activities and programs designed to enhance educational goals. Information regarding any of the following may be readily obtained from the school.
Academic
Four Blocks Framework and Strategies for Language Arts
Common Core State Standards
Linda Mood Bell programs for appropriate students
Intervention and Enrichment Groups for Reading and Math
Math In Focus Mathematics Program
True Success Program
Art, Music and Physical Education Programs
Social/Emotional Support
Instructional Support Services
Drug Education Program (Michigan Health Model and Elementary Guidance Program)
March is Reading Month
IMPACT Program to support Gifted & Talented
ARCH Program
Summer School Program
Readiness and Preschool Programs
Kids Hope Mentors
Kentwood Community Church Volunteers/Partnership
DIBELS Testing K-1
K-5 District Assessments in Reading, Writing, and Math
Third Grade-M-Step English, Language Arts, and Math
Fourth Grade-M-Step English, Language Arts, and Math
Fifth Grade-M-Step English, Language Arts, Math, Social Studies, and Science
More Activities
"Jump Rope for Heart" Program
Talent Show
Glenwood Field Day and Picnic
District-Wide Fifth Grade Track and Field Competition
Student Council
Good Character Traits-Monthly Themes
Mobile Dentist Visits
Family Game Night
Family Movies Nights
Mileage Spring Running/Walking Club
Fifth Grade basketball for boys and girls
"Girls on the Run" program
Student Council
Young Authors (every other year)
Grandparents/Special Friends Day
Junior Achievement Economics Learning Partner
Mobile Vision Visits
Safety Patrol
Information regarding any of these programs and activities may be readily obtained from the school.
Glenwood Elementary

912 Silverleaf

Kentwood

,
MI
49508

P:
616-455-2510

F:
616-455-0320

Upping the Equity Quotient in Math

View Archives
Our Michele Munoz is featured in the linked article above showing her insight and leadership to shift the focus and learning in Math.
From PE Teachers:
---
Do you have any gently used clean tennis shoes that you could donate to Glenwood? Our PE teachers are looking for donations to help students that do not have proper shoes for gym class. If you have any that you would like to donate, we would love to have them.
We are also in need of leggings and sweatpants (anything stretchy) for our students that may need a change of clothes.
Thank you for your support!!