Child Nutrition
Important Information from Kentwood Public Schools Child Nutrition Services
Dear Parents and Guardians,
Due to the impact Covid-19 has had on our economy and the supply chain network, we are experiencing a shortage of food and non-food supplies this school year. We have been working diligently with our partners to secure necessary supplies to serve our students on a daily basis. As resourceful as our team has been throughout the pandemic, we are reaching a point where there are shortages of certain food items. This is an issue that schools across the state and country are working to navigate, and is not unique to Kentwood.
In order to ensure that we can provide healthy and nutritious meals each and every day, it will be necessary at times to change the menu with short notice due to menu item substitutions. We take great pride in the service we provide, and will not compromise on the quality of food you expect from us. We will update you with any changes as they occur. Any parent questions or concerns in regards to this matter, please contact Child Nutrition Services 616-455-3166 or extension #79909.
Thank you for your understanding.
Mo Shamali, Director
Child Nutrition Services
Kevin Polston, Superintendent
Kentwood Public Schools
5820 Eastern Avenue Southeast
Kentwood, MI 49508
616.455.4400
https://www.kentwoodps.org/
Excellence & Equity in Education
P-EBT provides supplemental food assistance benefits to students who have temporarily lost access to free or reduced-price school meals due to the COVID-19 pandemic. The goal of the program is to make sure no child goes hungry by missing out on school meals.
The Michigan Department of Health and Human Services (MDHHS) and Michigan Department of Education (MDE) partnered during the 2020-2021 school year to provide these critical benefits to over 900,000 students. We are excited to be partnering again for the 2021-2022 school year to provide these benefits to students to help reduce food insecurity.
August/September 2022 Breakfast Menu
Kentwood Public Schools Breakfast Menu

August/September 2022 Lunch Menu
Kentwood Public Schools Lunch Menu

May/June 2022 ARCH Afterschool Snack and Supper Menu
Kentwood Public Schools ARCH Afterschool Snack Menu

Kentwood Public Schools Online Household Information Survey Letter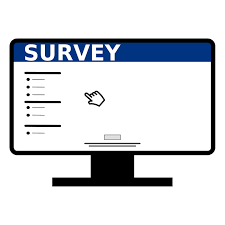 Kentwood Public Schools Online Household Information Survey
(This survey will replace the previous "Free and Reduced Meal Application Forms")
Double Up Food Bucks program will match Bridge Card sales up to $20 a day a family shops at participating farmers markets in FREE Michigan Fruits and vegetables. For Double Up Food Bucks Markets www.westmichiganfarmmarkets,org .
For 35 area farms and orchards most offering the U-Pick value and a family farm and educational experience www.fruitridgemarket.com .
Thank you
Any questions, please contact Child Nutrition Services at 616-455-3166. We will update you with any changes as they become available.
**Biometric system implementation (Currently on Hold)***
We are preparing to roll out a biometric (Touch Scan) system in our cafeterias.
Please CLICK HERE for more details.
Breakfast and lunch are always available for all students during the school year while in session.
**Part time help needed in Child Nutrition Services - helping out in the kitchens/cafeterias. This is an on-call position with various shifts between 8:30 am and 1:30 pm. Please contact Kris at 616-455-3166