2018/2019 School Year - Brookwood Events
2019 - Brookwood
Wednesday, March 6 - Wax Museum

The families, students and staff at Brookwood traveled back in time to meet African Americans that have made significant contributions in medicine, science, arts, athletics and entertainment. We were astonished at our students writing and presentation skills as they portrayed great African Americans from American history. This Wax Museum was couple with, "A Taste of Soul", a sampling of soul food cuisine made with love and lots of flavor. The menu consisted of Fried Chicken, Rib Tips, Macaroni & Cheese, Sweet Potatoes, Collard Greens & Cornbread and Fresh Lemonade! What an amazing day to be a Brookwood Bobcat! Thank you Mrs. Leah Slot and Mr. Martin Garay for your leadership with our 3rd graders at Brookwood.
These are just a few amazing pictures of Sojourner Truth, Booker T.Washington, Mae Jemison, Smokey Robinson and Carl Lewis. Enjoy!

---
Monday, February 11 - 100 Days in School!
This day marks the 100th day in school! Our Kindergarteners from Mrs. Downy and Mrs. Wagamon's class, show off how they can count to 100 in imaginative ways!


---
2018 - Brookwood
Thursday, November 15 - A Royal Surprise
Third through fifth grade students were delighted to spend some time with Medieval Times. Pam Buschle, a social worker who is planning on retiring, wanted to surprise the students as well as thank them by planning this event. Find out more in the article below!
Article: https://www.schoolnewsnetwork.org/2018/12/04/a-gift-fit-for-knights/?utm_source=School+News+Network&utm_campaign=c7fb126714-Mailchimp_Email_Newsletter&utm_medium=email&utm_term=0_8af2d3c0ed-c7fb126714-142132981
Wednesday, October 31 - Harvest Day
Today we celebrated Harvest Day! Students and staff dawned their best outfits and looked dashing walking through the hallways. The staff wore Waldo outfits so we had to search for them carefully! There were more treats than tricks as we partied with movies, games and plenty to eat! Thanks to all the families that came out to enjoy Harvest day with us.

Thursday, October 25 - Wearing Pink
"Life isn't about waiting for the storm to pass...It's about learning to dance in the rain!" Breast and many other forms of cancer has touched and impacted students, parents, friends, colleagues, and our community. This day, Brookwood Staff stands in solidarity with all FIGHTERS and SURVIVORS in "50 Shades of Pink!"
Go! Fight! WIN!
#You'veGotThis!
#BeStrong
#FaithHopeCourageLove
#ACUREISONTHEWAY!

---
Friday, October 19 - Brings Moms to School Day!
What a day! This past Friday all KPS Elementary schools hosted "Bring your Mom to School Day" and it was nothing more than a SUCCESS! At Brookwood over 500 mothers, grandmothers/mother figures and students came to enjoy a Chick Fil A breakfast. Nikeidra Debarge shared a heartfelt and sincere message of resilience and grit with our moms.
We love hosting our families, most importantly we are humbled that our families trust us to serve their children and community.
"Invite them, respect them, listen to them, affirm them, make them feel welcome and love their CHIlDREN and THEY WILL COME!"
#WeAreKentwood!
#CreatedToServe
#BrookwoodMomsRock!
#TheChildrenAreOurFuture 
#ThanksTeamBrookwood♥️♥️♥️!
---
Wednesday, October 3 - B-Bop Walk-a-thon
B-Bop is our school-wide fundraiser that promotes healthy living and eating. Students ran, jogged, skipped, walked or danced around the track. Students collect pledges for the number of laps they complete. Broookwoood ran over 650 laps. The total number of laps is equivalent of walking to and from Chicago.

---
Thursday, September 27 - Grilling, Chilling and Reading with Dads!
We would like to thank all the dads who grilled, served, set up, cleaned up, washed tables, and the families that attended Grilling, Chilling and Reading with Dads. Over 450 people were in attendance and the literacy strategies were engaging and fun! The grilling was scrumptious as well!
#BrookwoodDadsWork!

---
Monday, August 20 - First Day of School
Today marks the first day of school for August 2018. Staff and students stand outside and happily sing the school song. Brookwood, Brookwood, we love our school!

2017/2018 School Year - Brookwood Events
Wednesday, May 9 - Talent Show
Brookwood has talent! Our students graced the Brookwood Family with award winning talents in our annual talent show. Families, students and Staff were thoroughly entertained by song, dance, poetry, and a karate presentation. Brookwood students surely have TALENT!

---
Saturday, April 14 - Jump Jam
Brookwood and Southwood ARCH program participate in JumpJam at Devos Place. Jump Jam is a non fee jump rope competition geared towards promoting health and wellness to children in West Michigan. Kentwood students did an amazing job representing our district. Thank you Charlese McLemore and Porshea Johnson for your leadership in this endeavor.

---
February 27, 2018 - African American Wax Museum
We had visitors from our past and present hanging out Brookwood this week. Our 3rd grade students hosted the 5th annual African American Wax Museum. This is always a special occasion for the students, staff and families at Brookwood. Thank you 3rd graders, Mr. Garay and Mrs. Sisco for creating special memories and enlightening us about many great African Americans that have made significant contributions to our society and world.

---
February 19th - President's Day Parade
Our ASD Students decorated carts and wagons as they paraded around the school with their general education peers/buddies to commemorate President's Day.
At the conclusion of the parade our students with autism presented reports on past presidents to staff, students and families! What a great day to be an American and a Brookwood Bobcat!

---
January 15, 2018 - Martin Luther King Day
The entire school came together to celebrate MLK Day in our new collaboration center. The kids watched videos describing why this day is an important day to all of us. Afterwards, we celebrated in the lunchroom with cupcakes. It was a wonderful experience!
Video: MLK day at Brookwood
---
December 22, 2018 - Holiday Celebration!
We hope youh had a wonderful holiday season!
Video: Holiday Video
2016/2017 School Year - Brookwood Events
2017 - Brookwood
June 13, 2017 - 3rd Grade Mackinaw Trip
Brookwood 3rd grades, staff and their families journeyed across the Mackinaw Bridge to St. Ignace. Students completed research and presented reports on one of the world's largest suspension bridges where Lake Michigan transitions into Lake Huron, Mackinaw Island and the Upper Peninsula. Next, they experienced a ferry ride to Mackinaw Island. In addition to the boat ride they had the opportunity to:
A. Take a horse and carrieage ride past the Grand Hotel and across the island
B. Visit the butterfly exhibit
C. Learn the history of Mackinaw Island
D. Tour the natural and majestic landform of Mackinaw Island~ " Breathtaking" E. Watch demonstrations from Civil War soldiers at Fort Mackinaw
G. Shop and Sightseeing

Lastly and most important they thoroughly enjoyed Mackinaw ice cream and Fudge... oh, the Fudge! (Smile). What a trip! Thank you Mrs.Sisco, Mr. Garay and Miss Beth for creating this opportunity for our students and families.
"A mind that is stretched by new experiences can never go BACK to its old demensions"!

---
June 6, 2017 - Detroit Trip
"Students never learn anything from being told, they have to find out through experiences for themselves."
Today, 51 fourth graders, 4 staff and 31 parents took a road trip to Detroit. We begin our journey to Detroit at 7:00 am. Our first stop was the Detroit Zoo. We spotted rhinoceros, giraffes, peacocks, " Lions and Tigers and Bears, Oh My!"
Next we visited the Charles R. Wright African American Museum. This was an eye opening and engaging experience for parents, students and staff. Students traced African American roots from Africa, Triangular Slave Trade, Cotton fields, and even Motown to this present day. It was sooooo..."Cool"!
We strolled by Fox Theater, Co- America Park and Ford Field in route to have lunch at Red Wing's Hockey Town. The pizza was amazing.
Our trip concluded in Bloomfield, Michigan at the Cranbrook Institute for Science. While there, students deepened their understanding of Forces, Motion, States of Matter, Michigan History and King Tuts exhibits. Cranbrook Institute for Science was highly engaging and lots of fun.
Thanks Mrs. VanVliet and Mr. Jongekrijg for creating lasting memories for our students and families.
"Don't just learn, EXPERIENCE... Don't just exist, LIVE!"

---
May 25, 2017 - Creating Lasting Memories!
"We didn't know we were creating memories, we just knew we were having FUN."~ Unknown
Nearly 90 students and families and 4 staff spent a day in Chicago creating wonderful memories and having a blast. The day started with our students visiting the Adler Planetarium. This site was an extension of the classroom and 5th grade science standards. Brookwood dads strolled Michigan Avenue to ensure every student, chaperone and staff received a bag of Garrett's Chicago Style Popcorn...Mmmmm. Next, the students had lunch at Chicago's famous Portillos. They enjoyed the hot dogs, cheeseburgers, tenders and Italian beef sandwiches that filled their bellies as we departed to spend the afternoon at Lincoln Park Zoo. The lions roared, monkeys screamed and peacocks paraded proudly around their habitat as our students looked with excitement in their eyes! Lastly, and most excitedly, our students concluded this experience at a castle in Schaumburg, Medieval Times dinner show. Brookwood cheered for the Red Knight. Though our Knight didn't win, the entire experience was a victory for our very deserving students.
---
April 27, 2017 - Autism Speaks and we Listen
Last night our itinerant, support, and teaching staff hosted our students with autism and their families. The students had a play date while the parents networked. Parents also attended session to learn strategies to support our students independence, communication and socialization.
"Everyone has a mountain to climb and autism has not been out mountain at Brookwood , it has been our opportunity for victory."

---
April 24, 2017 - First grade trip to frederik meijer garden!
Brookwood believes in creating wonderful learning opportunities beyond the brick and mortar of our school. 1st grade studied life cycles and took a field trip to Frederik Meijer Gardens to see the butterflies as a culminating experience to align with their unit of study.
---
March 2, 2017 - Look what's happening in Falcon territory!
A great big THANK YOU to the Varsity Football Team and Coach Kimbrough for participating in the KPS "Be the Dream" mentoring Program. Our students at Brookwood and Explorer loved having our Falcon mentors read and spend time in their classrooms. Thank you for creating lasting memories for our students. Way to go Falcons!
---
March 1, 2017 - Black History Wax Museum
Our students, staff and families were visited by famous African Americans that have made significant contributions to American History. Harriett Tubman, Hank Aaron, Oprah Winfrey, Diana Ross, Ray Charles, Mae Jamison, Past President Barack and First Lady Michelle Obama were just a few of many figures that the 3rd graders at Brookwood portrayed during this theatrical display. This project was an extension of 3rd grade research, writing and speaking standards. The students did an amazing job. We are so proud of them. Thank you Mr. Martin Garay and Ahnna Sisco for creating memories for Brookwood!
---
February 14, 2017 - Our students spread love throughout Brookwood
Party time! Thank you room parents for awesome food, games and fellowship!
---
Saturday, February 11, 2017 - Students from Brookwood exercised with a cause
Students at Brookwood earns thousands of dollars annually to support the American Heart Association. Jump Rope for Heart was a huge success and a lot of fun!
---
Saturday, January 21, 2017 - Celebrating Chinese New Year with Brookwood students and families
The personality of the Rooster
People born in the year of the Rooster are characterised as honest, energetic, intelligent, flexible and confident. But according to Chinese astrology, the year of your sign is believed to be one of the most unlucky years of your life.
The general image of people in this zodiac sign is that they are hardworking, resourceful, confident and talented. In addition, their active, talkative and engaging ways make them popular with people. They are happiest when they are in company, enjoying the spotlight. Although they were born with enviable skills, they still have several shortcomings, such as being seen as vain and arrogant with a tendency to brag about their achievements.
Strengths: Healthy, sporty, self-assured
Weaknesses: A little sensitive, stressed, moody
Friday, January 20, 2017- July in January Pool/Pizza Party
Splish... Splash! The students, families and staff at Brookwood had an amazing time swimming at EKHS pool. The Bobcats had a wonderful time swimming and enjoying pizza and snacks!
---
Friday, January 10, 2017 - The Bradshaw Boogie Family Dance
Families, students, and staff jammed to beats of new and old school music... "I've got this feelin... down in my bones... just dance, dance, dance...Can't Stop the Feelin'"~ Justin Timberlake
2015/2016 School Year - Brookwood Events
2016 - Brookwood
BROOKWOOD 5TH GRADERS FIELD DAY
Today Brookwood's 5th graders participated with the other 10 Kentwood Elementary Schools for the annual Field Day .. this year at Pat Patterson Field behind Crestwood Middle School. Great job 5th grade BOBCATS!
A special thank you to Ms. Nikki Stilson, Mrs. Courtney Ostipow, Mr. Malik Baker and their PE colleagues. Nikki coached our awesome Brookwood Bobcats through an exceptional day of competition against 4 other elementary schools. Our student were well mannered, worked hard, supportive and full of spirit. Most noticeable was their sportsmanship and positive attitude. It was surely, " A great day to be a Bobcat!"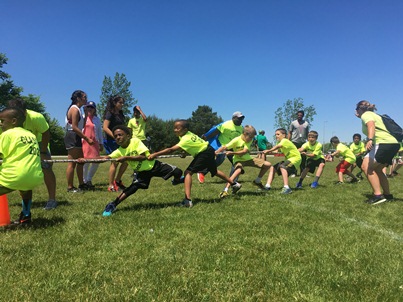 ---
EKHS VARSITY SOCCER GIVE BACK TO BROOKWOOD
Tuesday, May 24, 2016- Six Varsity soccer players came to Brookwood to mentor and play soccer with our 5th grade students. Franco, David, Jake, Alex, Kevin and Dzenis coached and played an amazing game of soccer with our 5th graders. #OurstudentsRock!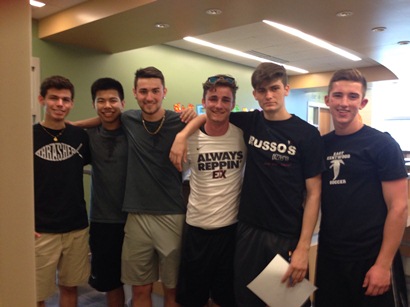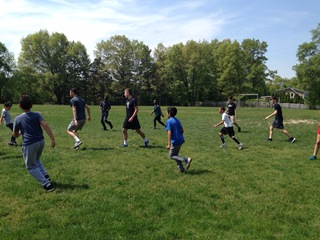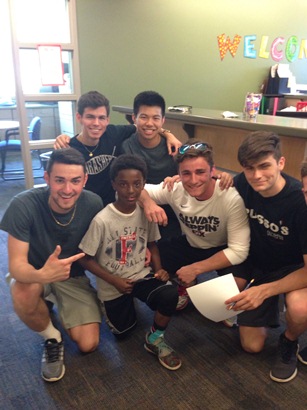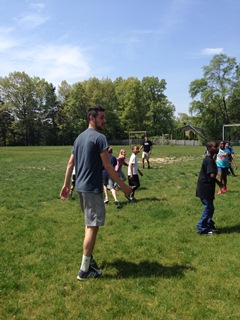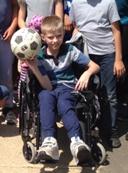 ---
GIRLS ON THE RUN 2016
Brookwood's Girls on The Run Team joined many others around the area for the annual Girls on The Run. Thanks Miss Sherwood for leading our girls in this.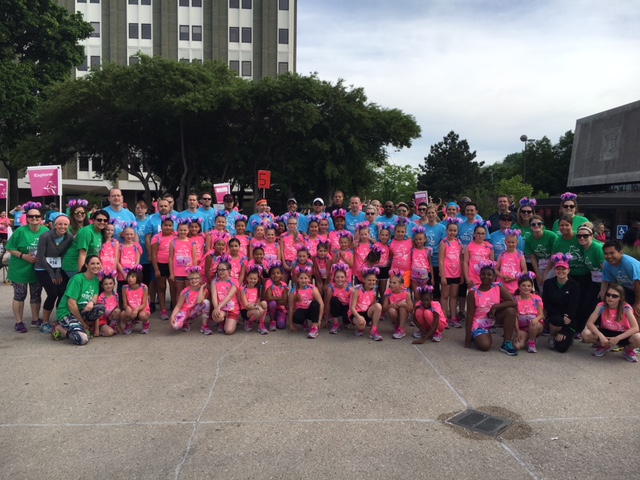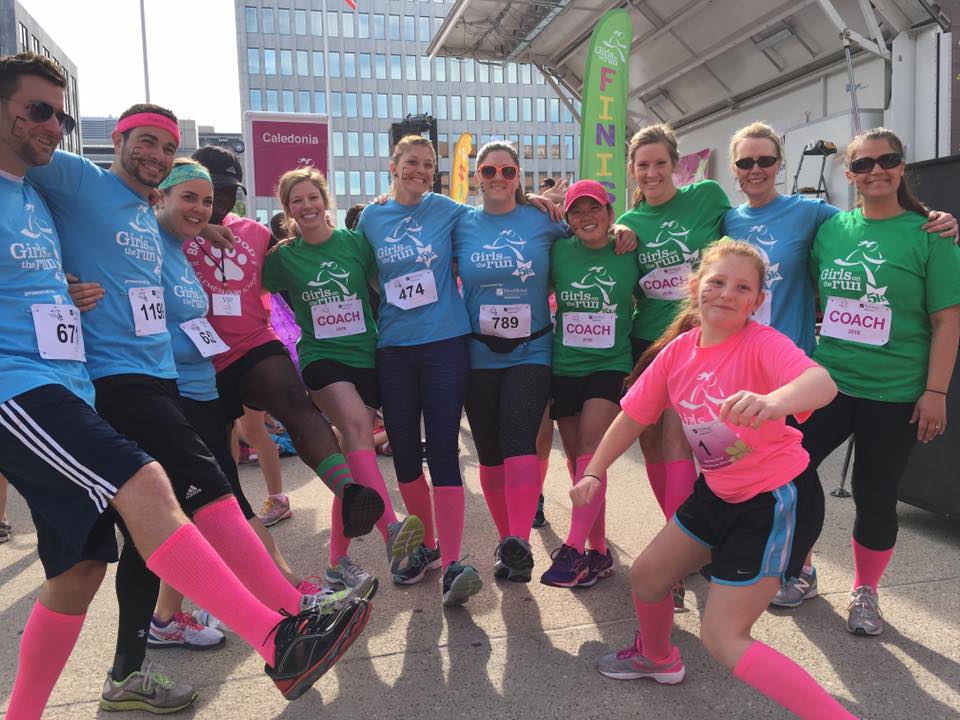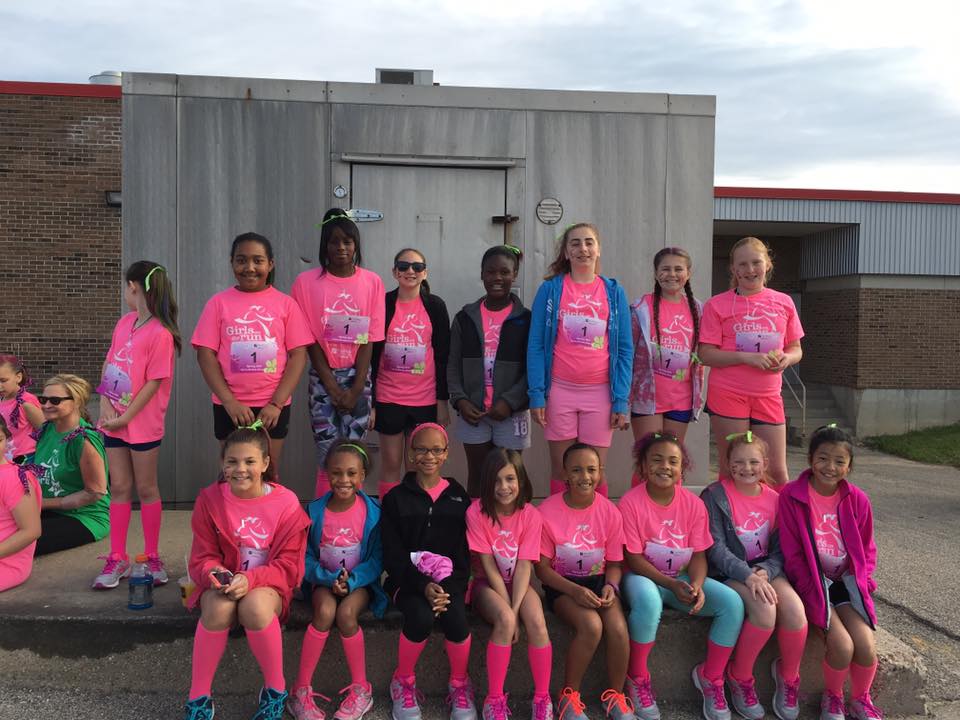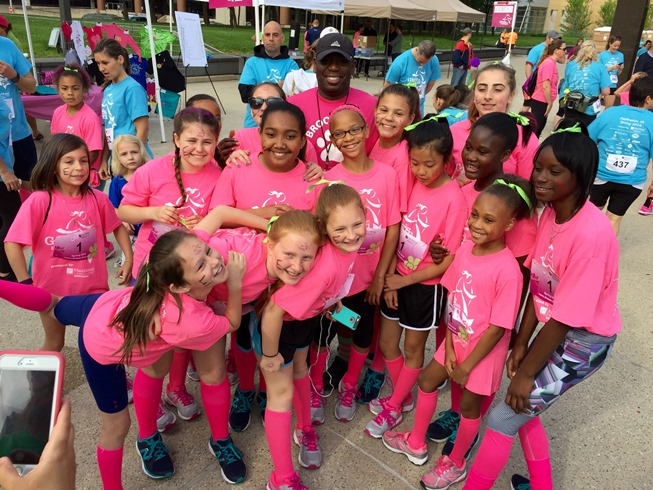 ---
5th GRADE OVERTAKE CHICAGO
54 students, 41 parents and 4 Brookwood staff spent the day exploring and experiencing the, "Windy City", Chicago with students.
After a continental breakfast in Indiana, we travel to:
1. Alder Planetarium
2. Portillo's for Lunch- Downtown Chicago
3. Garrett's Popcorn
4. Lincoln Park Zoo
5. Medieval Times
The excitement and smiles on the student faces made every moment with our 5th graders and their families worthwhile.
A special thank you to Anne Thompson, Chellie Howard, Nick Carlesso, and Steven Powers for planning, organizing, and orchestrating such an awesome opportunity for our students. Job well done!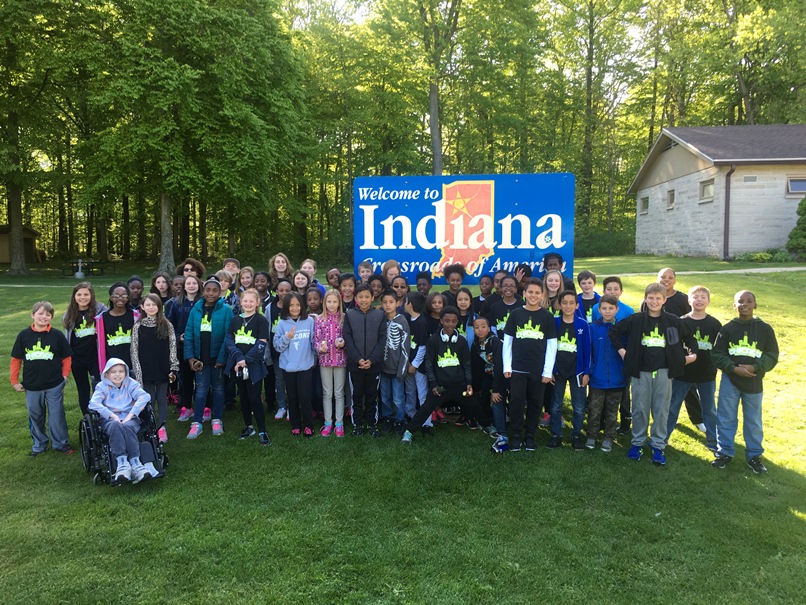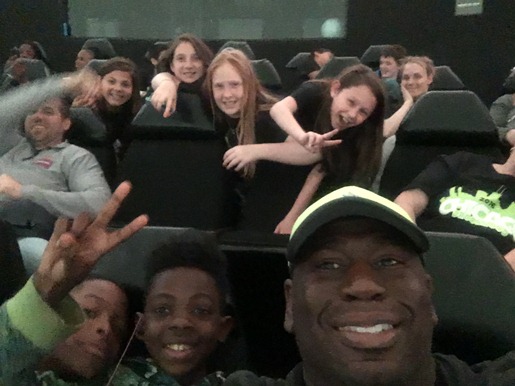 ---
BROOKWOOD CHEERS ON 5TH GRADE AS THEY TAKE THE M-STEP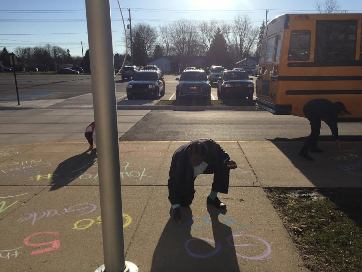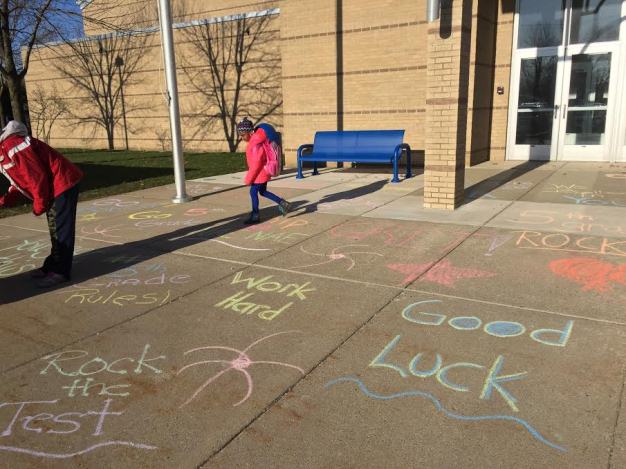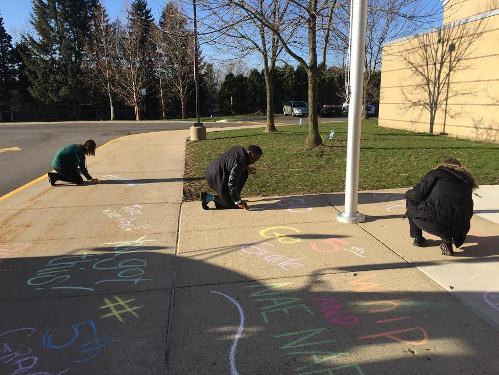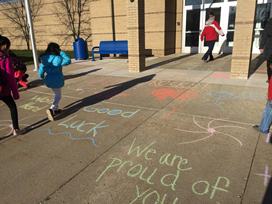 ---
5th GRADE VS TEACHERS BASKETBALL GAME
This year's 5th grade basketball team pulled off the upset of the ages. They defeated the preveiously undefeated teachers team. Ranked #1 in the country among teacher basketball teams, the teachers were overwhelming favorites and looked to continue their win streak.
But...this year's 5th graders, armed with a "never say no" growth mindset, executed great skill and teamwork in pulling off a 28-27 thrilling victory.
Way to go 5th grade class! Have a fantastic spring break.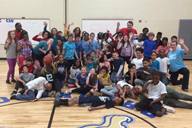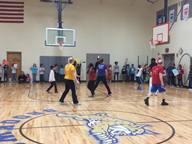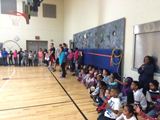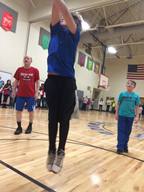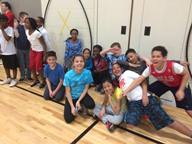 ---
St. Patricks day at Brookwood the Visitation of a Leprechaun
Today, Young 5's, kindergartens, a class of second 2 grade students along with the rest of the students at Brookwood attempted to trap a Leprechaun sighted at Brookwood. Leprechauns are clever and mischievous.
We were able to secure evidence and confirm that a Leprechaun was on the loose at Brookwood. He was able to escape through an open window. Before departing he did leave students chocolate coins. Maybe next March 17, we will outsmart and trap the Leprechaun. Happy St. Patrick's Day!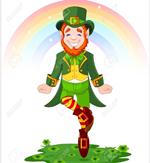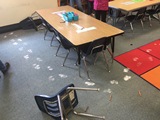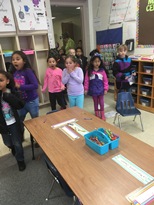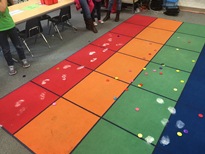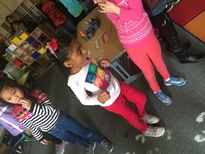 ---
Brookwood goes camping
If we can't take the students to camp, we bring the camp to the students.
Our library was transformed into a campground and students were given flashlights to navigate through tents and tepees, a virtual campfire, fire flies, sleeping bags as crickets echoed as the star illuminated the night sky. Students also roasted s'mores on a live fire.
This experience was one of many reading activities that our students experiences for March is reading month. Thanks you to the staff/teacher-leaders for creating experiences for our students... Jenna Williams, Kelley VanVliet and Carmelita Young.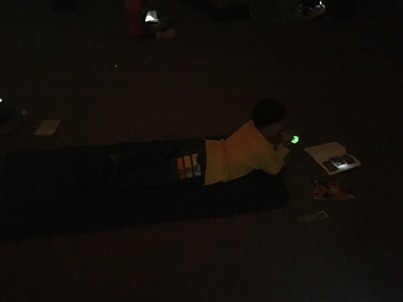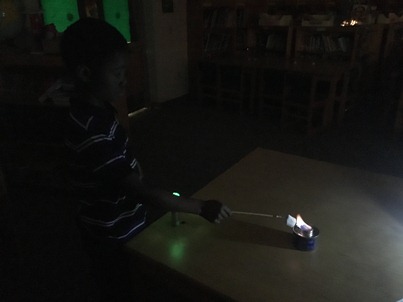 ---
February 24, 2016 BROOKWOOD KIDS ON THE LOWER ELEMENTARY PLAYGROUND ENJOY TODAY'S BIG SNOW BY MAKING SOME BIG SNOW BALLS.

---
BROOKWOOD AND THE KENTWOOD SCHOOL DISTRICT COLLECTS WATER FOR FLINT

Thank you to everyone that donated water bottles for Flint. Kentwood Public Schools collected 11,500 water bottles and 155 gallons of water. Awesome!!
2015
Brookwood Student Council 2015-2016
Congratulations to all candidates who ran for Student Council offices.
Our Brookwood 2015-16 Student Council:
President: Braden Metten
Vice President: Ella Stroster
Secretary: Madison Coykendall
Treasurer: Amaya Swagerty
Here are some pictures from some of the final speeches given today at the student assembly.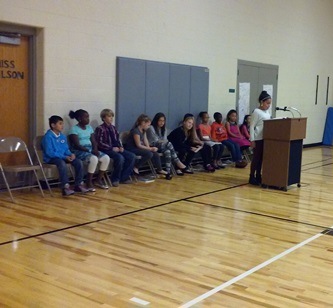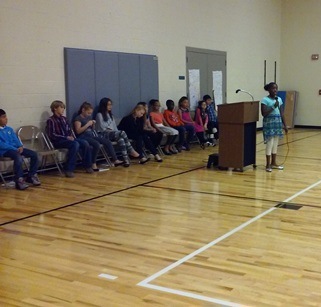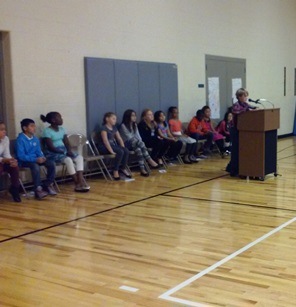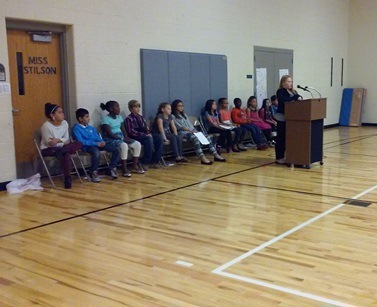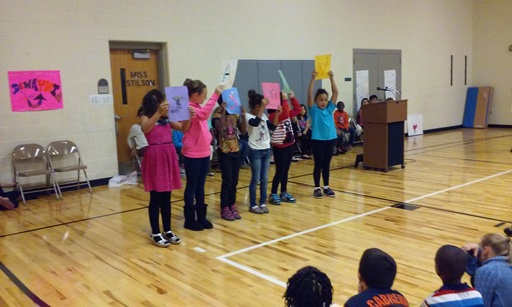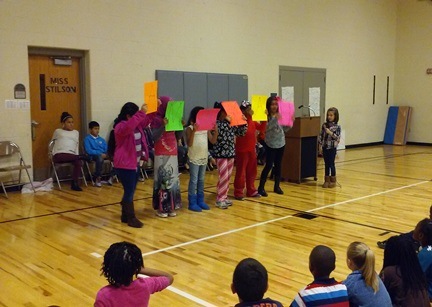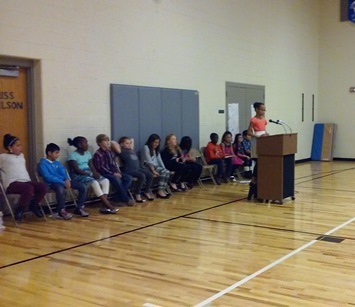 ---
2015 Thanksgiving - Mrs. Dykstra's Class
Mrs. Dykstra's 1st grade class celebrates thanksgiving with decorations & making soup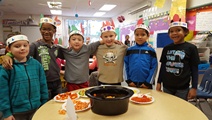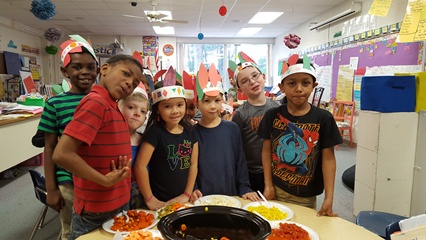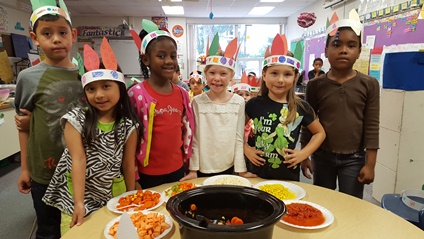 ---
2015 Harvest Party
The Brookwood Staff celebrated as dominoes this year.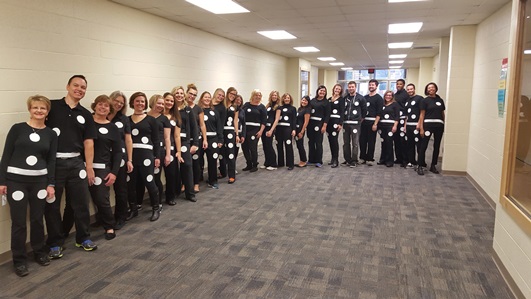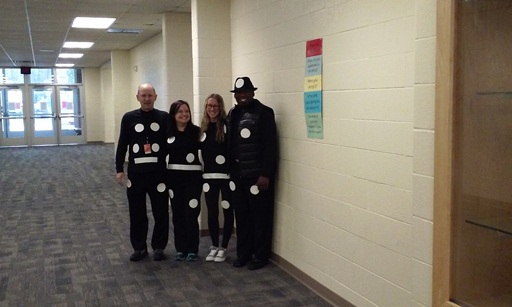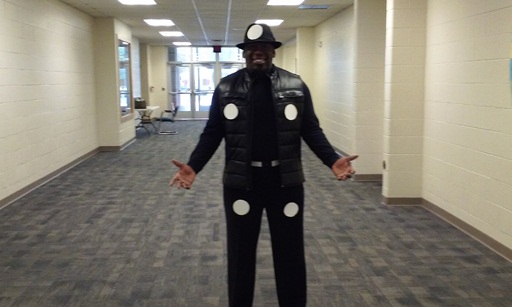 Mr. Garay didn't make it to the staff photo... he was out delivering Domino's Pizzas.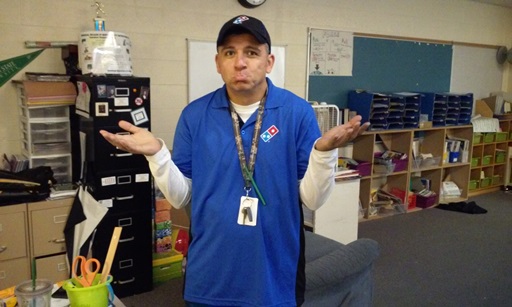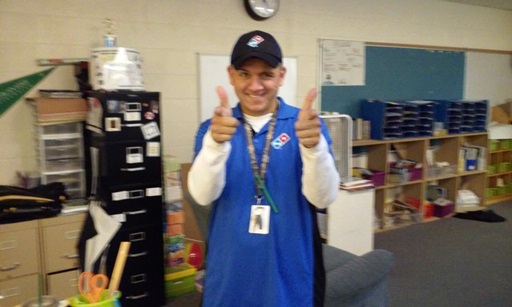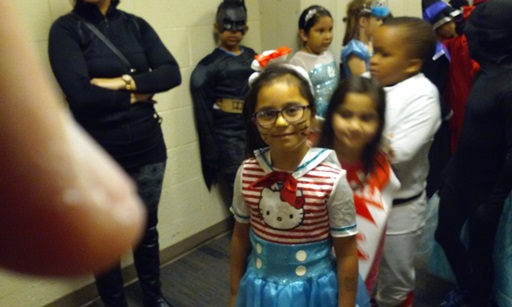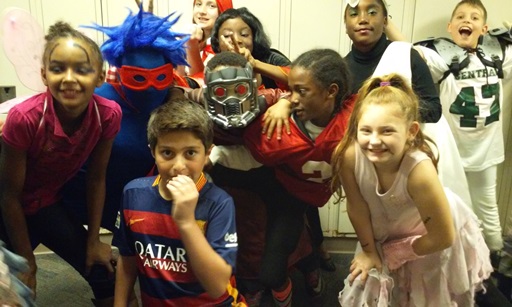 The Brookwood student's above, take a break from the Harvest Celebration parade to pose for the camera.
---
October 19, 2015 Brookwood Students Learn Safety Tips from our Kentwood Fire Department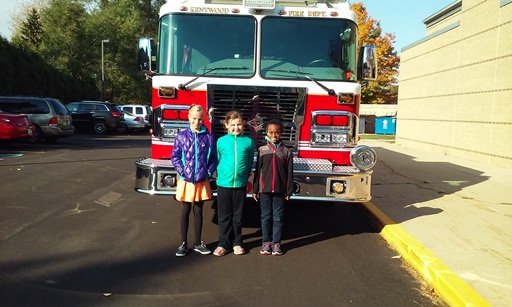 Students also had the opportunity for a close up inspection of a fire truck.
Here are some more pics of our students learning more about fire fighting: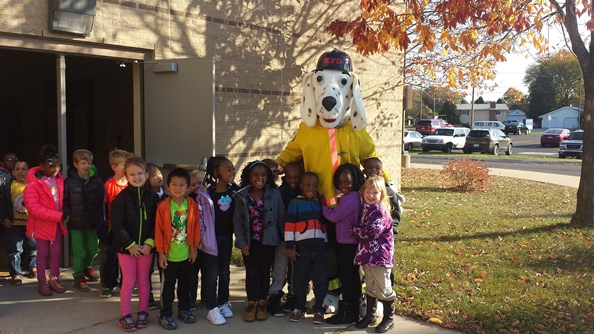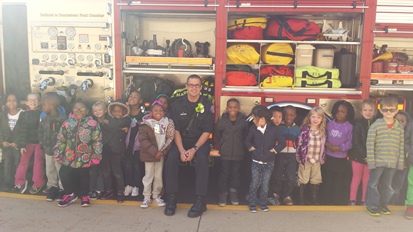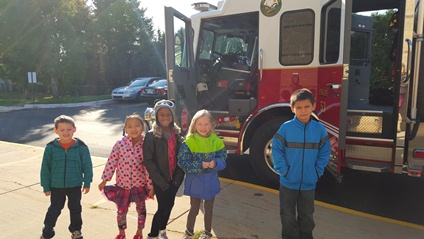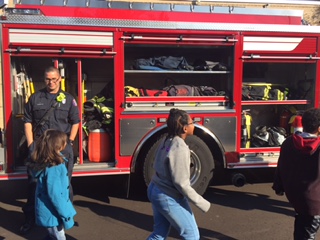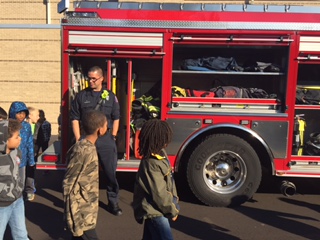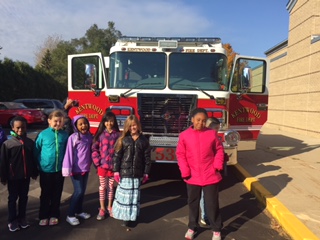 ---
October 16, 2015 Breakfast With Dads
The parking lot, the gym and a lot of stomachs were full today. Thanks to who participated to make this year's Brookwood Dad's Breakfast a fantastic success.
Former Michigan State Spartan & current MSU assistant coach, Thomas Kelly, spoke to the dads and students today.
Many showed up today in festive U/M MSU spirit on the eve of tomorrow's big game.
But the real winners are our dads who showed up for the biggest game in their lives.. their kids.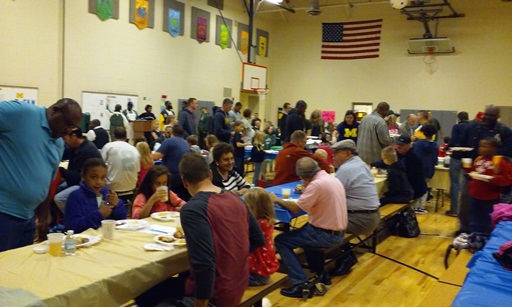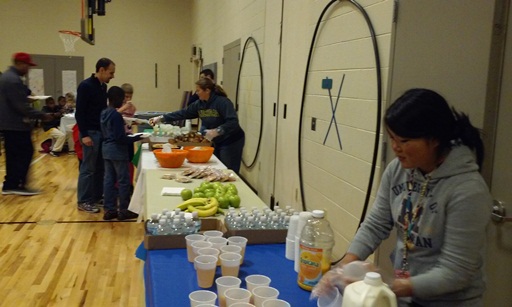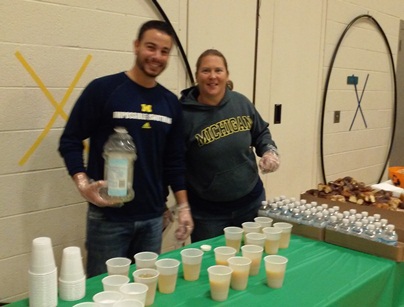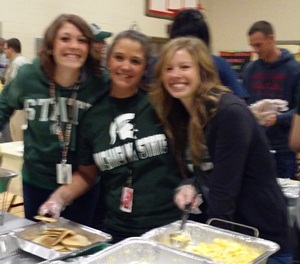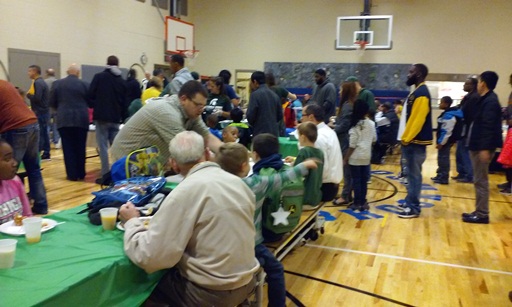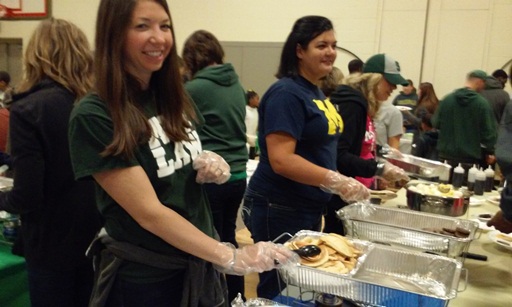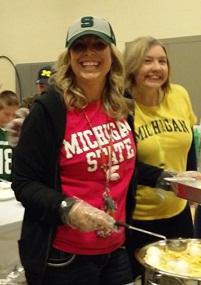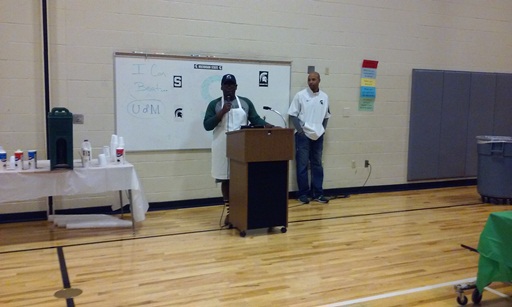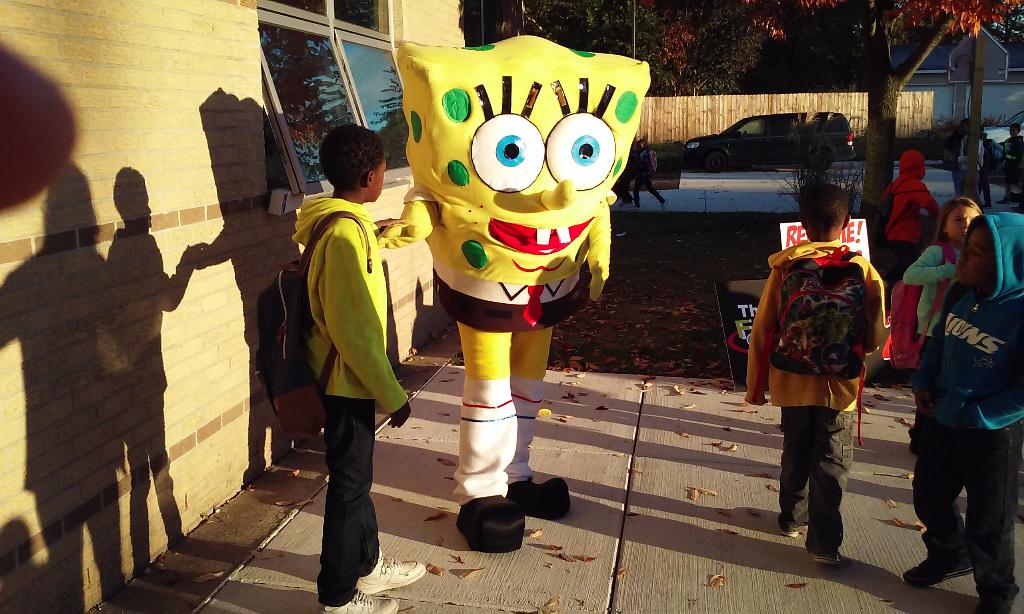 Another special guest showed up to greet our kids coming off the busses.
---
BROOKWOOD VISITS ART PRIZE 2015
Learning beyond the "Bricks and Mortar" of Brookwood Elementary.
Mr. Jongekrijg and Mrs. VanVliet 4th Grade Classes ventures downtown Grand Rapids to take in all the awesome Art from both local and national artist during ArtPrize 2015 What a great opportunity for our student to be exposed to art and to foster art appreciation. The students, parents and staff had a wonderful time. #ArtprizeRocks!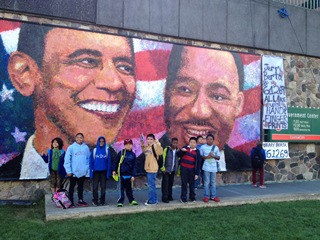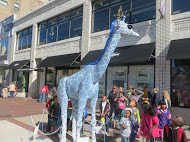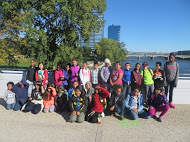 ---
Knock Knock, Brookwood's Here!

Brookwood staff putting a "Get too" attitude into to practice!
This summer the Brookwood staff had the opportunity to visit with families and students to welcome them back to school. Staff walked the perimeter of Princeton Estates, Christie Avenue and all the streets in between to make the initial contact with family and students a positive one. The staff at Brookwood is "walking the walk" to build and foster a positive connection with students,families and community. As a staff, we are honored that we "get to" serve our families and students at Brookwood Elementary.
"It's a great year to be a Brookwood Bobcat"!
http://www.npr.org/sections/ed/2015/08/26/434358793/knock-knock-teachers-here-the-power-of-home-visits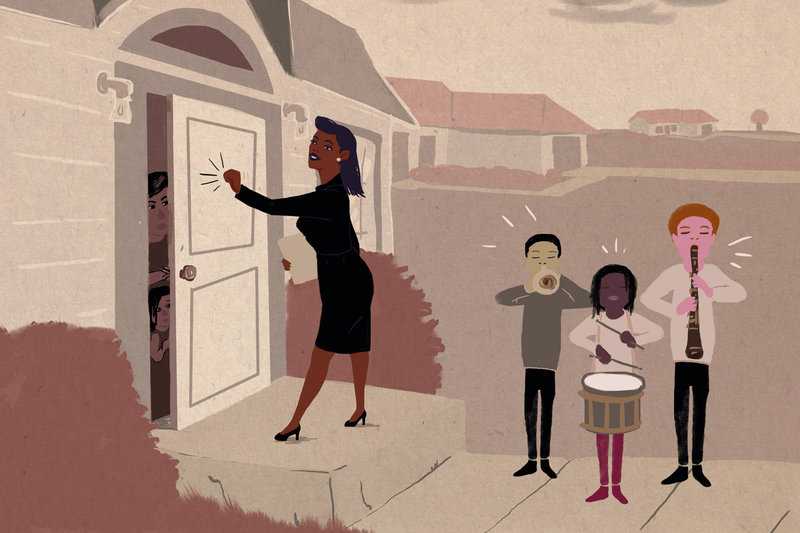 ---
September 17, 2015 Dad's Chilling and Grillin Night Out!
Grilling, Chilling and Reading with Dad's was a success!
"Grilling, Chilling and reading with Dads was Epic" was the description used by a dad of a second grade student. I could not agree more. A special thank you to Dads and staff for your commitment to our Brookwood families. We had over 500 people in attendance, including over 200 dads/families. It was extremely busy, but as our students skipped down the hall way to collect their special surprise at the end of the event, the smiles on their faces made it worth while! It's a great year to be a Bobcat!