May 4, 2021 Bond Proposal Overview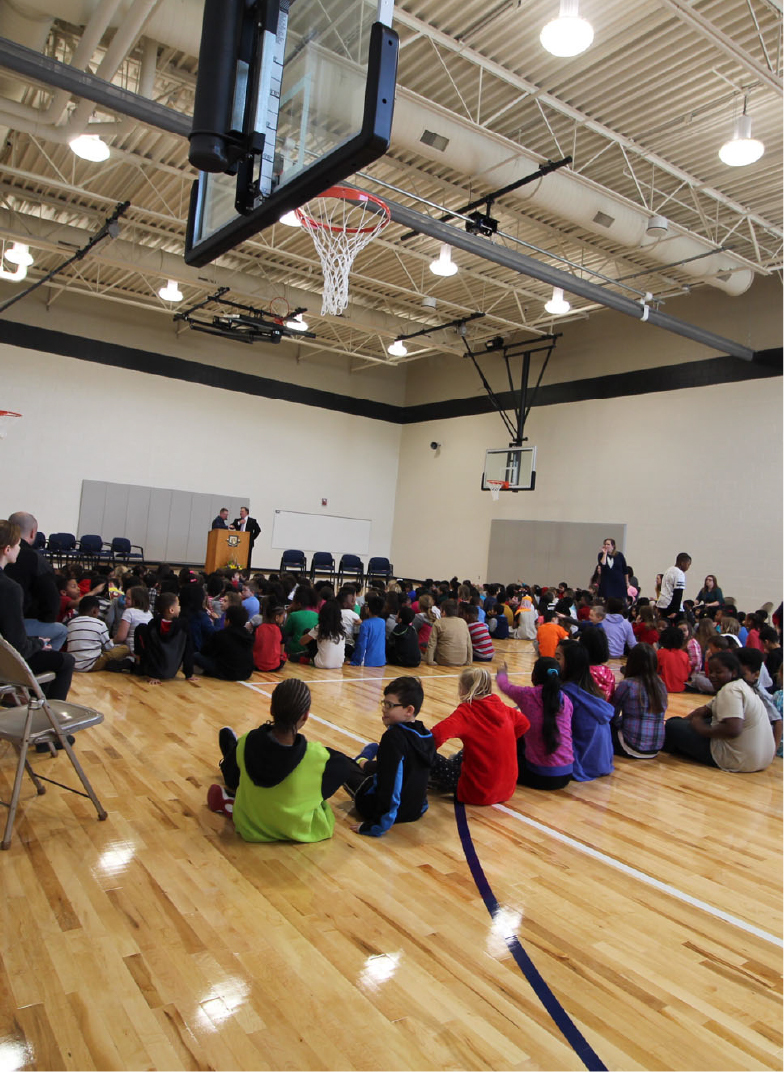 The Kentwood Public Schools Board of Education approved bringing a bond renewal to the voters that would provide programs, technology, and facilities for current and future needs. The proposal will not increase taxes (actually reducing KPS debt tax rate by .25 mills).
• Research shows investing in education has a positive impact on housing values and student outcomes.
• Studies have demonstrated what Kentwood has experienced: When communities invest in their schools, they invest in their future.
• Kentwood alumni have become professional musicians, athletes, police officers, professors and teachers, artists, public servants and health care workers.
• Kentwood Public Schools and the Kentwood community have partnered to create strong schools and a vibrant community.
• The 2021 bond continues Kentwood Public School's proud tradition of investing in the community's future and it decreases the tax rate to homeowners.
Bond Proposal Critical Focus Areas

The bond proposal is structured to support three key areas: Advancing excellence and innovation in educational programs, enhancing educational technology and security, and ensuring student and staff health and wellness.
• The 2021 bond proposal will ensure students have access to up-to-date technology and security for years to come.
• Education continues to be dependent on technology; computer literacy is crucial for graduate success.
• Improved teaching technology will help staff focus on students' individual educational needs rather than one effective content delivery.
• Our community needs skilled plumbers, carpenters, auto mechanics, and first responders.
• This bond will enhance the facilities that serve these areas and provide students with cutting-edge vocational learning opportunities that will serve our community for years to come.
• A number of improvements are being made in light of the COVID-19 pandemic.
• These changes focus on student health and wellness.
• As a vibrant growing community, KPS needs additional facilities to maintain small class sizes and safe distancing in key areas.
• In a COVID-19 era, facility renovations and additions such as kitchens and cafeterias, athletic facilities, playgrounds and restroom modifications help to ensure health and safety for students and staff.
What Every Taxpayer Should Know about the Bond Proposal
Kentwood Public Schools is committed to providing excellence in education and equitable access to resources for all students. Kentwood Public Schools takes its fiscal responsibility seriously.
• With the lowest debt millage in Kent County, KPS has demonstrated that it is a good steward of community resources, and the 2021 bond proposal promises to continue that tradition.
• Serving as a continuation of previous bond proposals, the 2021 bond proposal will bolster KPS' growth and excellence while decreasing the tax rate for homeowners.
• KPS teachers and staff members are committed to building strong relationships with every student.
• Each student is challenged to achieve academically and vocationally.