Welcome to Kentwood Public Schools!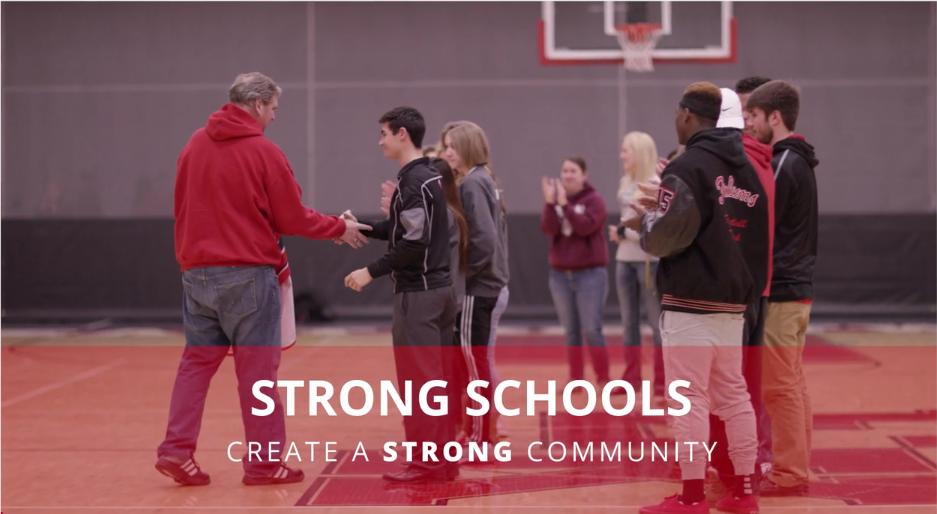 Click to view what Kentwood can do for you!
Construction Update #2
---
There will be no "lazy days of summer" at Kentwood Public Schools. Instead, there's activity at nearly every building and on all the grounds as the district begins implementing its near-decade long plan to increase safety and security, update technology, and improve operational efficiency.
Updating Technology
All school buildings are slated for changes to their media centers or libraries to create environments that foster learning and socialization, and build the skills that children will need to thrive in a global society. First, this summer, are Brookwood, Townline, and Southwood Elementary Schools. By October, these buildings' libraries will be transformed into Collaboration Centers. Collaboration Centers are mobile, technology-based, student-focused learning environments that foster creative collaboration and knowledge sharing. The spaces allow teachers to differentiate instruction based on students' needs. And, studies have shown, Collaboration Centers are a great way to enhance social and academic skills in our students. To achieve these goals, in addition to the latest computers and other technology, most Collaboration Centers have:
multiple electronic display surfaces on the walls;
wall-mounted writing surfaces;
lightweight, easily movable furnishings;
mobile instructor stations;
remote-control audiovisual equipment;
wireless and hardwired connectivity;
indirect and task lighting;
sound-isolating walls, and
multi-use work surfaces where students can assemble or create collaborative projects.
Increasing Safety & Security
While development of the Collaboration Centers is going on behind the scenes, from the streets, you can watch as work crews repave the parking lots at Endeavor Elementary and East Kentwood High over the summer. These projects are vital to improving pedestrian and vehicle safety.
Improving Operational Efficiency
Also watch as, later this summer, trucks pull up to Crestwood Middle and the Freshman Campus, to delivery new classroom furnishings, designed to both improve safety and enhance the learning environment.
Watch our progress on our web site (www.kentwoodps.org), in the newsletter, and on social media.