Class Scheduling Information
2021-2022 - Open House August 18, 2021 - 5:30 pm to 7 pm
** FIRST Day of School is Monday, August 23, 2021 **
-----------------------------------------------------------------------------------------------------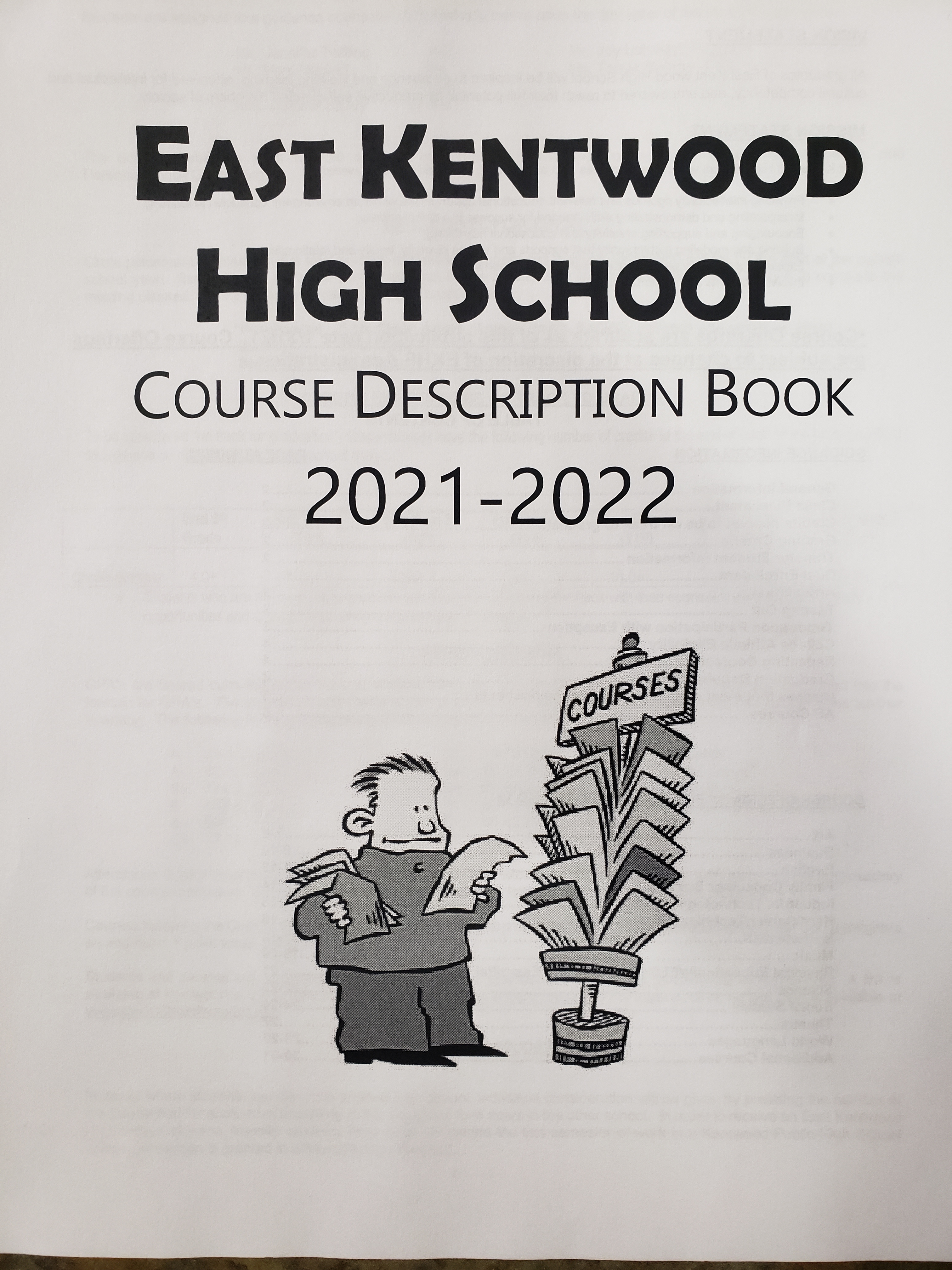 2021-2022 Course Description Book
Grading
Please use StudentVUE and/or ParentVUE (synergypvue.kentwoodps.org/) or talk to your teacher regarding your current grades and what can be done now to ensure you are successful in all of your classes. Email vuesupport@kentwoodps.org for tech help with StudentVUE or ParentVUE.
IF you need a schedule change, email your counselor.
Ms. Twilling (Last names A-E) Mr. Mitchell (Last names F-L)
Mrs. VanOveren (Last names M-R) Mrs. Bailey (Last names S-Z) Click here for COURSE SCHEDULING 2021-22 website which includes Course Descriptions for all courses, videos from some teachers, KCTC applications, and more.
EK Middle College - Contact Heather Downer at [email protected] with questions.
Kent Career Technical Center (KCTC) - Program applications will be available after January.
Davenport Dual Enrollment:
Students will be emailed the link for either the General Dual Enrollment Application or the Davenport Onsite Dual Enrollment Application upon completion of the Dual Enrollment Interest Form and verified eligibility.
Parent Approval and Travel/Permission
Click the link to view the EKHS Dual Enrollment Guidelines and Information: Dual Enrollment Guidelines & Information