Crossroads News
Appreciation Poem By:
Shianne Haff and Sara Kenrick
Because of our community people who have nothing have gained.
Their charity has given them what they need without guilt or shame.
Thanks to you, our homeless have what they need;
Because you care with your generosity.
Without you, there would be people with nothing but their names.
You give them hope to try to make it on their own.
I give thanks to the people who give without showing their face.
Through your love and pure grace
Thanks a lot for giving enough; the homeless appreciate you so much!
Ten (10) students involved in the Girlz Rock and Brotherhood groups to Harbor Humane Society. Our kids were rock stars cleaning dirty kennels, folding and sorting clean bedding, taking dogs outside to play, and playing with the cats. Here are some picture snapshots from our adventures!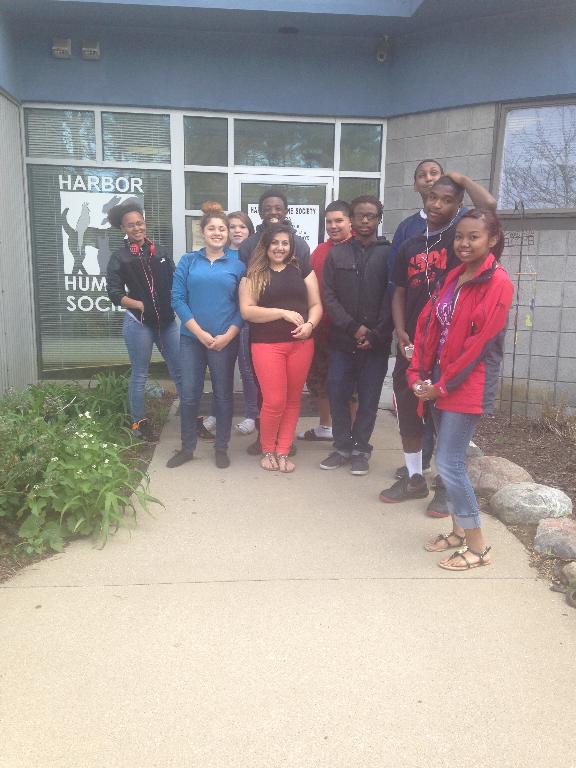 On Friday, May 2nd, 4 students from Crossroads attended the Above the Influence Youth Summit presented by the Kent County Prevention Coalition. We had the privilege of hearing from dynamic speaker Eddie Slowikowski who shared about having a goal and doing whatever it takes to achieve that goal. He spoke from his personal experience of working to break the 4 minute mile time. He also encouraged attendees to work together for our goals. He stressed the need to sometimes sacrifice our own wants and desires for the sake of the greater good. The Youth Summit had a community partner fair during lunch for students to visit, including people hiring for summer employment and college representatives. Students could also participate in a dance competition (which one of our Crossroads students won!), take silly group pictures with props, and post personalized sticky notes stating "I am above ___________." After lunch, students went to break out sessions and got to pick between a session on having healthy relationships and a session on what it really means to live by the motto "YOLO." The entire experience was amazing. To see nearly 1,000 middle and high school students gather from all over Kent County to show their commitment to being above the influence was inspiring. The teens saw the need to be the change in this world and were empowered to continue to make decisions that would positively impact their generation and those to come.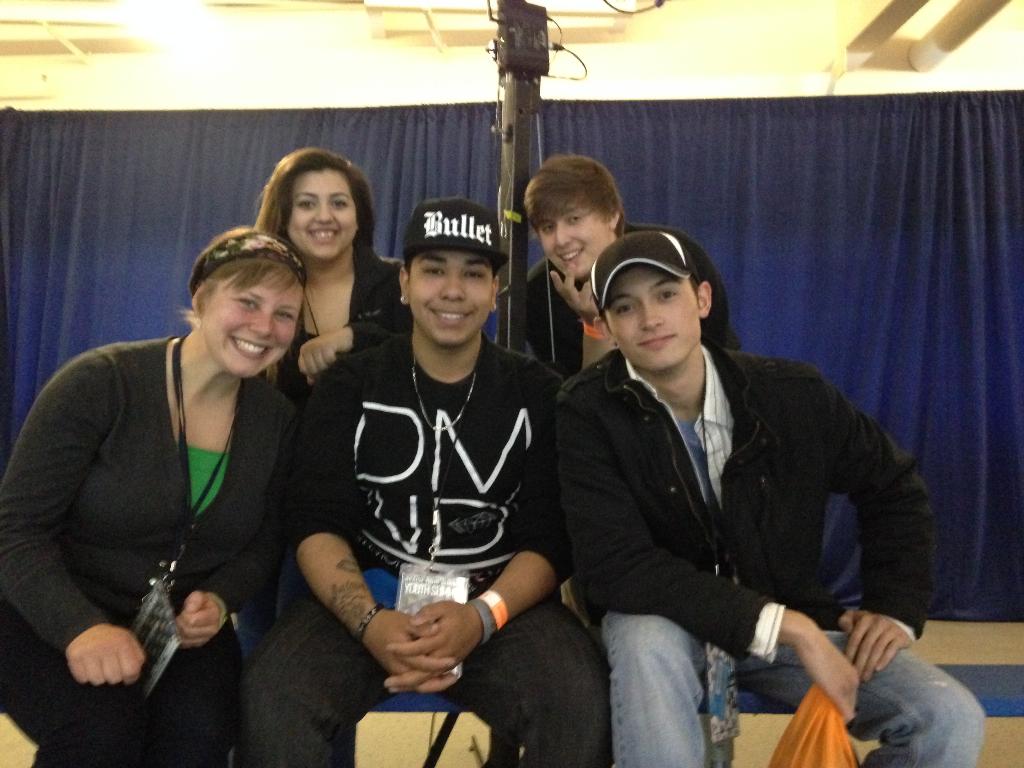 On March 3rd, Crossroads Brotherhood and Girlz Rock groups volunteered at God's Kitchen. Led by Mr. Mike Ketelaar, Mrs. Heather Sellon, and Miss Allison Corso, students gave graciously of their time cleaning, sorting non-perishables, and serving meals to assist in God's Kitchen's and West Michigan Catholic Charities mission of helping those in need throughout West Michigan. Students did an outstanding job giving of their time and talent to their extended Kentwood community.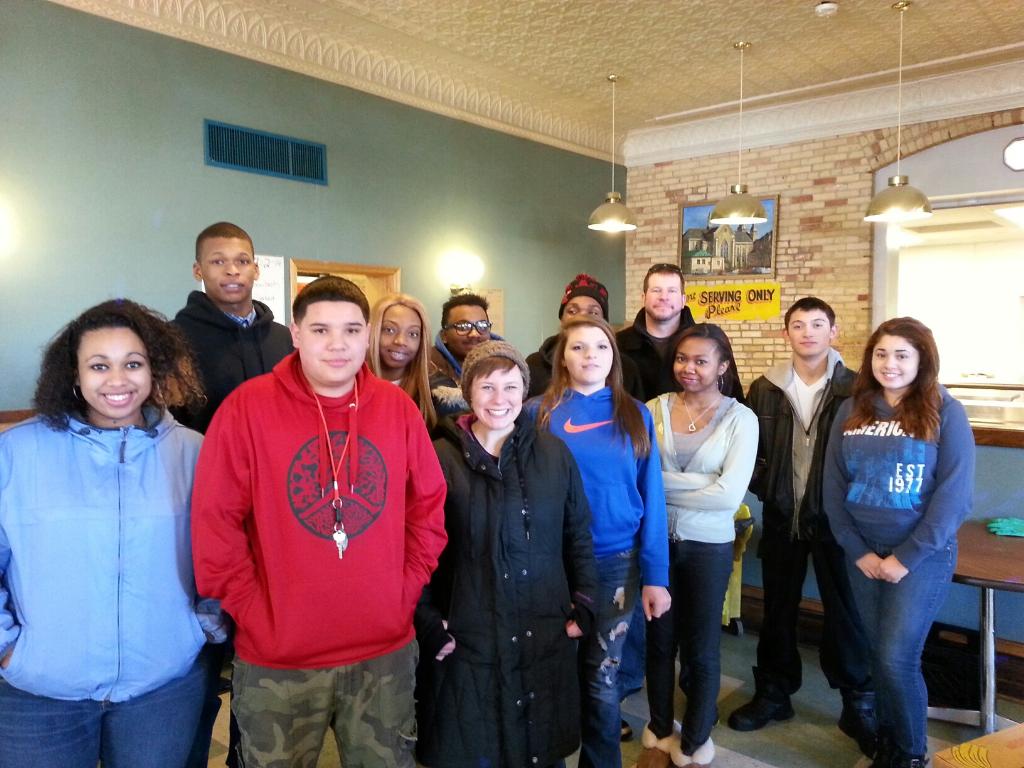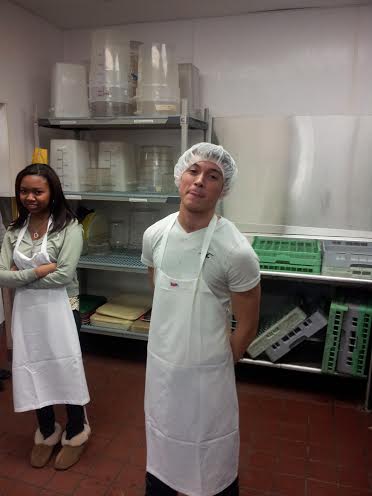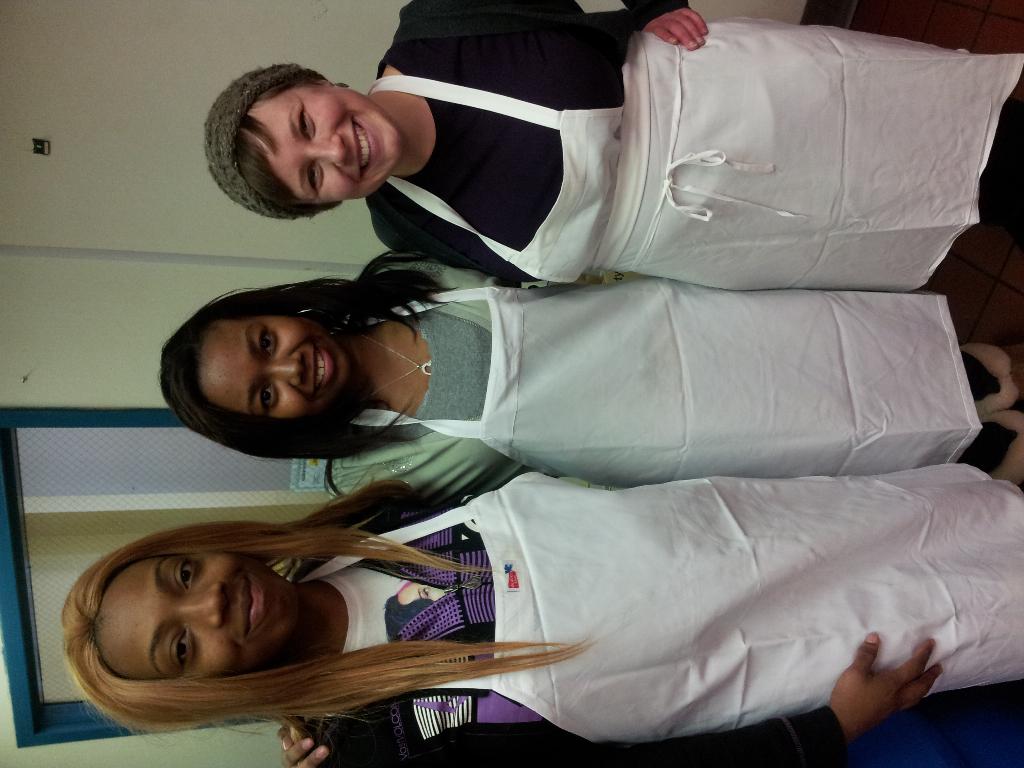 Crossroads Brotherhood
Check out the Mlive article by Kyle Moroney on their two successful programs that exemplify Kentwood's goal of creating socially responsible students and also modeling the Capturing Kids Hearts initiative in our community.
http://www.mlive.com/news/grand-rapids/index.ssf/2014/01/crossroads_alternative_high_sc.html#incart_river_default
CROSSROADS ACTIVITY NEWS:
Crossroads hosted the 13th Annual Disc Golf Challenge on October 4, 2013 and we took home the Championship trophy! GO TIGERS. The following students received individual Honors from Crossroads: Elizabeth Ferguson and Seth Rocky took First Team All Tournament and Alex Knott took Third Team All Tournament. Congrations to all of the players.
CROSSROADS NEWS:
Please congratulate Chris Pangborn. He was selected as KTC WBL Most Improved Student of the Year!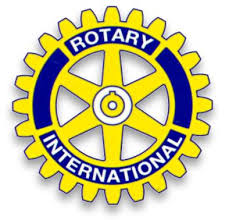 Congratulations to the following students who have earned Student of the Month through the Rotary Club:
Shoneonna Curry-Dempsey
Tyler Garner
Shianne Haff
Crandell Hudson
LaShaya Longer
Elizabeth Ly
Jon'Quale McKinley-Cooper
Shawn Powell
Thank you KPS Educational Foundation for granting Crossroads High School two Foundation grants for the 2012-2013 school year. Through the awarding of these two grants our Literacy for Life and MAEO Stars Projects have been supported. Thanks from Crossroads High School Leadership for all you do supporting student learning.
Congratulations to former student, Board of Education Representative and 2012 Crossroads High School graduate, Robert Parker. Robert has completed basic training in the United States Air Force and is now assigned to the C-135 plane in Sheppard Air Force Base in Wichita, TX.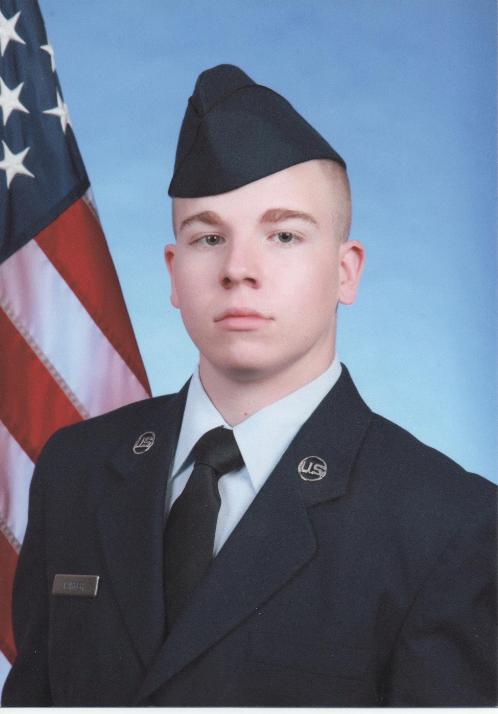 Congratulations to Crossroads student and Leadership Secretary Ja-Quari Moore - Bass. He is seen in this photo with First Lady Michelle Obama accepting the 2011 National Arts and Humanities Youth Program Award.
Congratulations to Jazelyn King and Michael Crenshaw (pictured to the left of Ian Gibson, our Dean of Students) for winning March Rotary Students of the Month.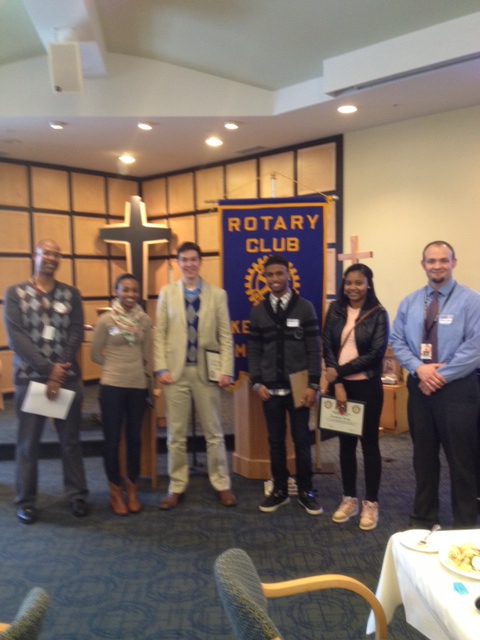 Congratulations to Crossroads student Keyvon Croskey. He is seen below accepting the award for KCTC Student of the Month Award.
Congratulations to Crossroads Graduate Walid Azam. Walid is pictured below with Governor Snyder accepting the 2011 Youth Volunteer of the Year Award.
Walid is pictured here with Crossroads Principal Brian O'Hara at the Governor's Community Service Award ceremony in Detroit, MI.
Walid is pictured here with Leadership Teacher Janet Sall at the Governor's Community Service Award ceremony in Detroit, MI.
Congratulations to 2011 Crossroad graduate Dontrell Gulledge. Dontrell is a PF2 for the United States Army. He has completed Basic, AIT, and now is in Airborne School. We are all very proud of Dontrell and his accomplishments.
Congratulations to Leadership student Ramon Lopez who has been nominated for state-level honors and will receive the President's Volunteer Service Award! This award recognizes Americans of all ages who have volunteered significant amounts of their time to serve their communities and their country.
ALL STAR TEACHERS:

Crossroads' teachers Janet Sall and Heather Sellon have been selected as Burgett's "Teacher All Star of the Month" for the months of October and November.Janet and Heather each received a beautiful bouquet, and wonderful comments made by their students who nominated them. A donation of $50.00 was also made to Crossroads in their names.
We would like to thank Burgett Floral for supporting public education and educators.
Congratulations to our Crossroads students pictured below. They are the 2012 Big Time Bowling Bash champions!

Congratulations to the students shown below who participated in the State Softball tournament. They are the 2012 State Softball Champions!
ALLIANCE FOR YOUNG ARTISTS AND WRITERS
Crossroads student Zachary Wildfong has received the Gold Key regional award by the Alliance for Young Artists and Writers for his pinhole photography "Figure" submission. His work is now being considered for national - level recognition. The Alliance is a nonprofit organization that identifies teenagers with exceptional artistic and literary talent and brings their remarkable work to a national audience through The Scholastic Art and Writing Awards. Teens in grades 7 through 12 can apply in 28 categories of art and writing for the chance to earn scholarships and have their works exhibited or published. Student Michael Roersma was recognized with an Honorable Mention for his pinhole photography "Building" submission as well. Congratulations! Pictured below is Zachary.
Crossroads would like to send a very special THANK YOU to one of the "40 Days in the Word" Life Groups at Kentwood Community Church for donating a huge lot of items to our school. These items included backpacks, socks, pens, paper, pencils, calculators, and city bus passes for our students. Pictured below is Mrs. Green, a member of the donating Life Group, from Kentwood Community Church and Ian Gibson, Dean of Students, accepting the donation on behalf of Crossroads.
LEUKEMIA AND LYMPHOMA SOCIETY
Crossroads history students organized a 2012 campaign for the Leukemia & Lymphoma Society's "Pasta for Pennies". Pasta for Pennies is a school-based program where students learn about blood cancer while collecting coins to help area patients. The money raised will benefit The Leukemia & Lymphoma Society which funds life-saving research and local patient services. Our goal was to collect $300.00. We exceeded our goal and raised $426.00 to donate to the Leukemia and Lymphoma Society.