K-12 English Language Learners
Our Mission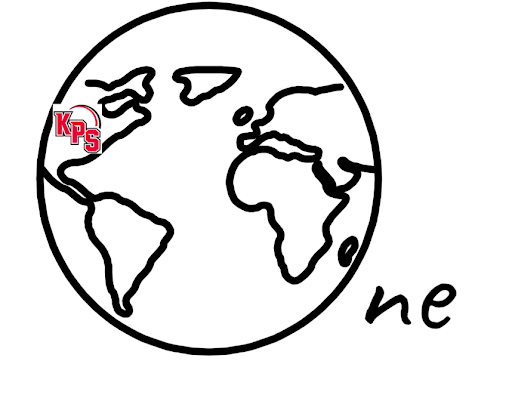 Kentwood Public Schools provides all multilingual learners with English language and literacy skills, academic knowledge and cultural competence to facilitate their successful integration and socialization within local and global communities.
The English Language Learners Department of Kentwood Public Schools provides a comprehensive range of academic language and literacy development and support services to multilingual learners who are acquiring English in grades K-12. With our commitment to equity in education for all students, these services are intended to foster the academic achievement of English learners (ELs) while complying with state and federal guidelines including Title III, Office of Civil Rights and Every Student Succeeds Act (ESSA).
The department is responsible to ensure that multilingual learners in need of language services are/have:
identified, assessed, and provided with adequate language and literacy development assistance;
access to all curricular and extracurricular programs;
access to evidence-based curriculum materials and resources specific to academic language and literacy development;
evaluated for Special Education services and provided with dual services, when applicable;
monitored and exited from ELL programs and services when appropriate; and
provided with support to address student language and academic needs if/when they opt out of services through ELL program.
The department is also responsible to evaluate the effectiveness of a district's EL program and to ensure meaningful communication with multilingual parents who are acquiring the English language.
Native language proficiency contributes to second language acquisition.
Literacy in the native language correlates positively with literacy in the second language. The knowledge and skills for academic content in one language, in addition to the transferable aspects of the language, are applied to the acquisition of English and the continued learning of new content.
Language is functional.
Developing accurate and fluent Basic Interpersonal Communication Skills (BICS) in listening, speaking, reading, and writing in English is essential for students to function proficiently in social situations and learn challenging academic content throughout the curriculum (Cognitive Academic Language Proficiency – CALP). Language processes develop interdependently. The acquisition of language skills (listening, speaking, reading, and writing) occurs simultaneously and interdependently as learners use English effectively in a variety of social and academic settings.
Language acquisition occurs through meaningful use and interaction.
English learners must have multiple authentic opportunities to use language to interact with others as they study meaningful and intellectually challenging content and to receive feedback on their language use.
Language acquisition is a long-term process.
Language acquisition occurs over time, with learners moving through developmental stages and gradually growing in proficiency at variable rates. Students may learn conversation skills related to social language more quickly than they acquire academic skills.
Language learning is cultural learning.
Learning a new language is to learn a new culture. Patterns of language usage vary across cultures and reflect differences in values, norms, and beliefs about social roles and relationships in each culture
Kentwood Public Schools EL Program Procedures
K-12 English Language Learner Identification
New multilingual students entering kindergarten through twelfth grade, including students who were previously enrolled in other states, are tested using the WIDA Screener. If the student was enrolled in another Michigan district, results from the Spring WIDA ACCESS for ELLs from the previous year's cycle are reviewed.
EL students who score below the indicated level on the WIDA Screener are eligible for the EL program. Students are not found eligible as ELs if they exceed the WIDA Screener levels.
A student who is not found eligible as an EL is monitored regularly through established district procedures used to monitor the achievement of all students. Students may be identified as an EL at a later date if they fail to progress and fall below the Entrance Protocol requirements.
K-12 English Language Learner Proficiency
Students who receive a composite score of 4.8 or higher on the spring WIDA ACCESS for ELLs or who receive an overall score of P2 on the WIDA Alternate ACCESS for ELLs will exit EL services.
KPS monitors English learners for four years, and continues to provide the necessary support to them in all domains (listening, speaking, reading, and writing) if additional support is needed.
All English learners receive scores in all four domains (listening, speaking, reading, and writing) on the spring WIDA ACCESS assessment. Those results are used to identify students who should be exited from EL services. Students are not exited if they do not meet all of Kentwood Public Schools' exit protocol and criteria requirements.

Contact Information
Sanela Sprecic
EL Program Director
616-455-4400
Melissa Zokoe
EL Program Coordinator