Welcome to Crestwood Middle School
In partnership with parents and community, we will provide for all students a safe and orderly environment to achieve at their highest level of ability. We are committed to providing an atmosphere of mutually agreed upon expectations including: respect, responsibility, and excellence. Our goal is for students to master essential skills and become successful, productive citizens.
Student Handbook
2013-14 Daily Schedule
:
1st Hour - 8:10
2nd Hour - 9:39
3rd Hour - 10:38
4th Hour - 11:37
LUNCH (6th @ 11:33; 7th @ 12:05; 8th @ 12:37)
5th Hour - 1:11
6th Hour - 2:10
Dismissal - 3:07
Crestwood Master Calendar 2013-14
Crestwood Lunch Menu
'Like' us on Facebook...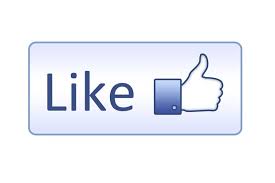 Crestwood News
8th grade Parents/Guardians and Students who will be enrolling their student into East Kentwood Freshman Campus for ninth grade are invited to attend an informational evening on March 11, 2014 from 6:00-7:30 p.m. at East Kentwood Freshman Campus. For more information please call (616) 698-9292.