Welcome to Crestwood Middle School
In partnership with parents and community, we will provide for all students a safe and orderly environment to achieve at their highest level of ability. We are committed to providing an atmosphere of mutually agreed upon expectations including: respect, responsibility, and excellence. Our goal is for students to master essential skills and become successful, productive citizens.
2014-15 DAILY Schedule
:
All students should arrive to school by 8:00am
1st Hour (Includes SSR) 8:13 to 9:38
2nd Hour 9:42 to 10:37
3rd Hour 10:41 to 11:36
4th Hour (Including Lunch) 11:40 to 1:10
5th Hour 1:14 to 2:09
6th Hour 2:13 to 3:07
2014-15 crestwood school calendar
'Like' us on Facebook...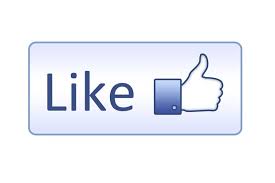 Crestwood News
"Fathers, Bring-Your-Child-To-School Day"
October 24, 2014
Dads (or other significant male role model) bring their elementary-aged
children to school. The school arranges and provides breakfast for the Dads and children. An assigned, professional athlete gives a short, uplifting message to the Dads. Dads visit their children's classrooms if possible.
Morning Timeline:
8:15 Dads and children begin to arrive at school
?
8:15-8:40 Breakfast is served
?
?
8:40
Official welcome and instructions given by principal
8:45 Children report to playground
8:50-9:05 Uplifting message
9:05-9:15 Dads are encouraged to visit classrooms
Professional Athletes and Building Assignments
Bowen Corey Alston - New York Jets WR
Buster Mathis- Professional Boxer
Brookwood Reggie Jordan- Los Angeles Lakers G
Vincent Jennings- Professional Boxer
Challenger Mateen Cleaves- Detroit Pistons G
Grand Rapids Drive- Detroit Pistons D-League
Discovery Aaron Bailey - Indianapolis Colts WR
Anthony Kimbrell- CFL QB- Western Michigan
Endeavor Reuben Riley - Carolina Panthers OT
Explorer Carlton Brewster - Cleveland Browns WR
Glenwood Kevin Clemens - Jacksonville Jaguars RB
Jordan Shimell- Professional Boxing Champion
Meadowlawn Colin Christopher- University of Indiana LB
Terrance Shaw- Grand Rapids Fusion F
Southwood Brian Dickey- University of Michigan QB
Pete Trammell- Lansing Capitals G/F
Townline Thomas Kelley - Michigan State Spartans G