Welcome to Crestwood Middle School
In partnership with parents and community, we will provide for all students a safe and orderly environment to achieve at their highest level of ability. We are committed to providing an atmosphere of mutually agreed upon expectations including: respect, responsibility, and excellence. Our goal is for students to master essential skills and become successful, productive citizens.
Parent Survey: (Open until Friday, May 2)
In an effort to improve system practices, Crestwood Middle School is conducting a Parent Survey. We value your opinion and ask that you take the time to complete this survey.
In order to complete the survey, please go to:
Please be assured that your responses to this survey will be anonymous. Your honest opinion is appreciated.
Thank you for your time and attention to this matter.
Crestwood Leadership Team
Student Handbook
2013-14 Daily Schedule
:
1st Hour - 8:10
2nd Hour - 9:39
3rd Hour - 10:38
4th Hour - 11:37
LUNCH (6th @ 11:33; 7th @ 12:05; 8th @ 12:37)
5th Hour - 1:11
6th Hour - 2:10
Dismissal - 3:07
Crestwood Master Calendar 2013-14
Crestwood Lunch Menu
'Like' us on Facebook...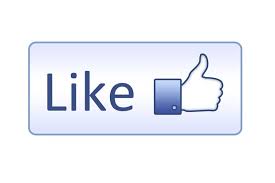 2014 8th Grade Banquet - Invitation & Registration
Crestwood News
To better serve our families in an efficient manner, district procedures have changed for parents who are requesting a change in their child's school placement for the upcoming 2014-2015 school year. Please be advised of the following process to ensure your request is given consideration:
1. Parents should pick up and return Within District Transfer (WDT) forms at your student(s) home building.
2. Parents who submit their WDT forms by May 23, 2014, will be notified in June when school has ended.
3. If WDT is submitted AFTER May 23, 2014, then parents will be notified whether their application was approved or disapproved AFTER registration is held in August 2014.
4. Parents may continue to submit WDT request forms during the summer months at the Kentwood Public Schools Administration building on 5820 Eastern Avenue, Kentwood, Michigan.
5. Parents with questions or concerns may contact the Student Services Office 455-4400, ext. 79927 for further assistance.