Welcome to Brookwood Elementary
Dear Families,
"It's a great year to be a Brookwood Bobcat!" As the Principal of Brookwood Elementary School, I want to welcome you to our school. I feel privileged to have the opportunity to work with the highly qualified and dedicated staff, the wonderful students, and the supportive parents.
This will be my seventh year as Principal of Brookwood Elementary School. The elementary years are critical times of development for students and families alike, and I look forward to working with all of you to make this year successful. I am a lifelong educator who brings a firm commitment to students and families as well as a love of learning and problem solving.
Our staff is committed to working with students and their families as a team. To help each child achieve to his/her fullest potential, the school provides both enrichment and intervention supports for students. We believe in knowing each child by "name and need."
Research shows that parental involvement in a child's education benefits the child. These benefits are higher levels of academic achievement, positive attitudes, and greater maturity and responsibility. Because the benefits are so solid, I urge you to take part as much as possible in the life of our school. It does take an entire village to raise a child. Your assistance as a volunteer would be extremely valuable to our students. Consider becoming a school volunteer. There are many areas where your help would be appreciated.
We are excited about renovations at Brookwood. You may notice the construction in the parking lot this summer. That's right; we have a new parking lot that aligns with our mission, "Safety First"! Our parking lot is safer for students and families. In addition to our new parking lot, our newly renovated gym floor has given our building a "facelift" and adds to the morale and pride of Brookwood. It looks AMAZING! We are so fortunate and blessed!
We welcome all our families back to another exciting school year
Educationally yours,
Lorenzo Bradshaw
Principal
Here is the link for the Spring Parent Survey.
https://www.surveymonkey.com/r/XBYZDR9
Do you wish to make a difference in the lives of students in your district by helping them become even better readers? Consider becoming a literacy tutor with the Michigan Education Corps. Together we can close the literacy gap 20 mins at a time! Apply today at http://tinyurl.com/MiApply2016 or visit mieducationcorps.com for more information.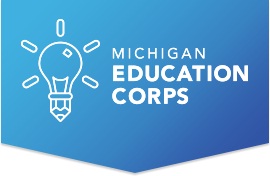 LOOKING AHEAD­­­­­­­­­­­­­­­­
May
30 Memorial Day – No School
31 All School Skating Party 6pm – 8pm
Kentwood Fun Spot (more details to
come)
June
1 1st grade Field Trip – 9:30
2 5th grade Field Day at Crestwood
7 3rd grade Mackinac Island Field Trip
8 All School Field Day
9 Kindergarten Graduation 3pm
9 5th grade Graduation 6:30pm
10 Last Day of School – Half Day
Brookwood News

RSS